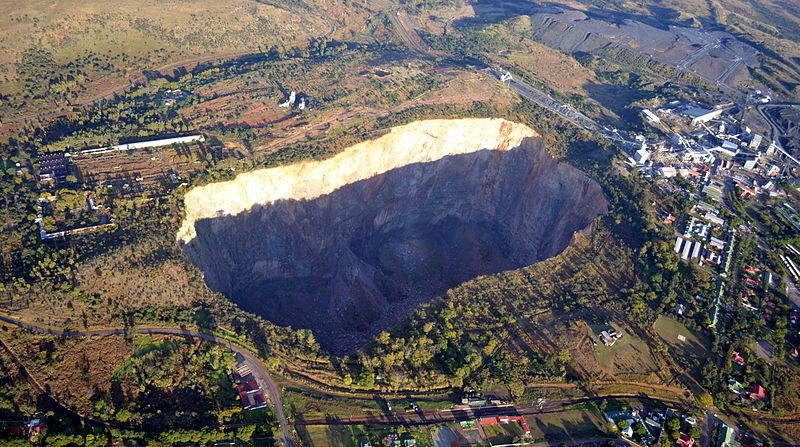 Strike action at the Gold Fields-owned South Deep mine in South Africa has entered its fifth day, as protesting workers face accusations of assaults and arson attacks at the world's second-biggest gold mine.
The National Union of Mineworkers (NUM) organised the strikes, which began last Friday, in response to Gold Fields' plans to cut a further 1,500 jobs at the mine, after the loss of 1,100 jobs in August.
Around 80% of the mine's workers are members of the NUM, and the solidarity amongst striking workers has resulted in the mine losing around 2,800 ounces of gold, equivalent to R50m, according to Mining Mx.
"The NUM is worried about the continuing trend of mining companies retrenching mineworkers in South Africa," the union said in a statement on Monday. "This is a bloodbath of job losses in the mining industry. Mineworkers have become the sacrificial lamb in the name of profit."
However, the strike action has become increasingly violent in recent days, with Gold Fields reporting three violent incidents involving 150 workers, less than 3% of the South Deep workforce.
On Sunday, protestors attacked an armoured vehicle transporting security personnel to work at the site with rocks and "other home-made weapons," according to the company. On Monday, another group attacked the cars of employees who attempted to cross the picket line, before the offices of the UASA trade union and the mine's adult education and training centre were subjected to arson attacks.
While no injuries have been reported, the mine's owners are investigating the attacks and plan to launch legal action against those involved.
Gold Fields has maintained that its focus is on ensuring the safety of both protestors and employees still working at the site and that any conflicts must be maintained with nothing more than "minimum force".
"Gold Fields calls on the NUM to end the strike and the associated violence, and return to work so that production can be restarted, losses curbed, and the company can work to make South Deep a sustainable operation," Gold Fields said on Tuesday. "If the strike is prolonged, it will put the remaining 3,500 jobs at South Deep at risk."
The attacks are the latest setback for the mine, which has struggled to meet production targets since its acquisition by Gold Fields in 2006.
On announcing the August job cuts, the company referred to high operating costs, the need for complex and bespoke mining solutions, unreliable equipment and poor local infrastructure as contributing factors to the mine's poor performance.
Mining Technology's Mining Safety content is supported by USA mining safety specialists Carroll Technologies Group.