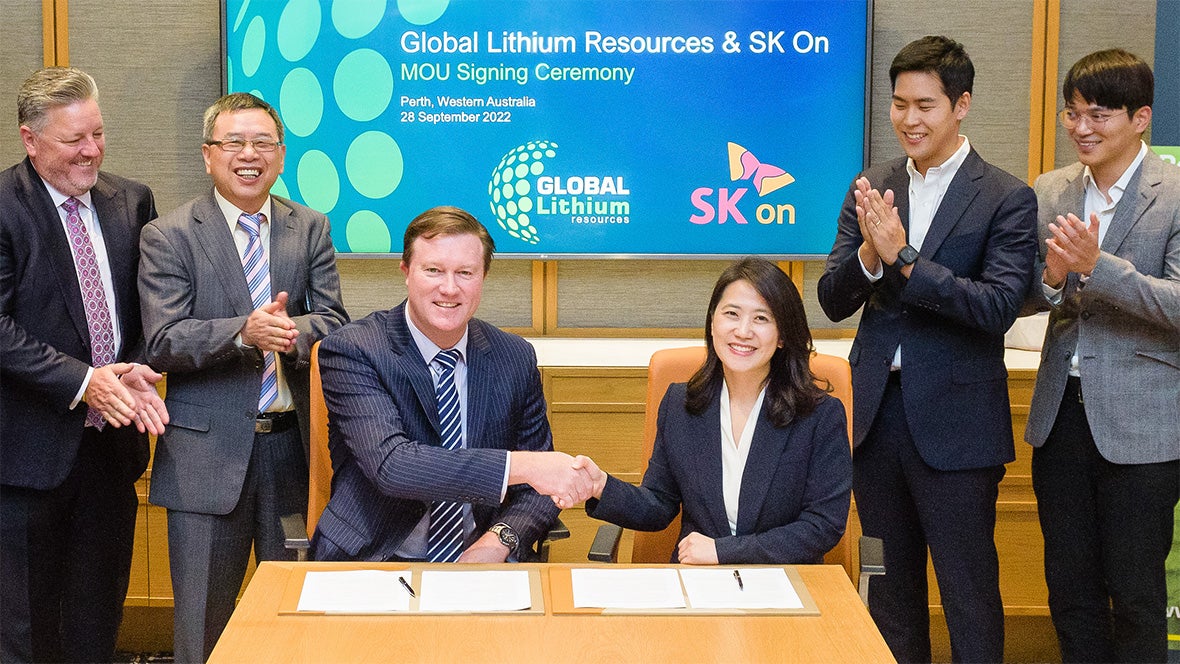 Global Lithium Resources has reached a memorandum of understanding (MoU) with South Korea-based battery manufacturer SK On for a stable supply of lithium, which is a critical raw material for electric vehicle (EV) batteries.
As part of the non-binding MoU, Global Lithium will provide stable supply of lithium to SK On.
The firms will also explore the potential development of downstream integrated battery grade lithium assets.
SK On will assist future capital raisings for Global Lithium to support business expansion for an initial two-year period.
The battery manufacturer will explore potential investment and offtake opportunities at Global Lithium's Marble Bar lithium project in Pilbara and/or the Manna lithium project in the Goldfields region.
Global Lithium and SK On will also explore potential opportunities in EV and battery material supply chains.
Global Lithium managing director Ron Mitchell said: "The scope of this partnership has the potential to strengthen and diversify the future of Global Lithium's projects in Western Australia both in the near term and in the years ahead.
"Evaluating downstream processing partnerships is a significant part of GL1's step-change growth strategy and the company will continue to build on a range of advanced discussions around the globe.
"The lithium and EV markets have experienced significant growth over the past two years and this expansion is only set to accelerate as demand for lithium-ion batteries increases. A partnership such as this will help position Global Lithium to be a key supplier of lithium to aid the continued sustainable development of the industry."