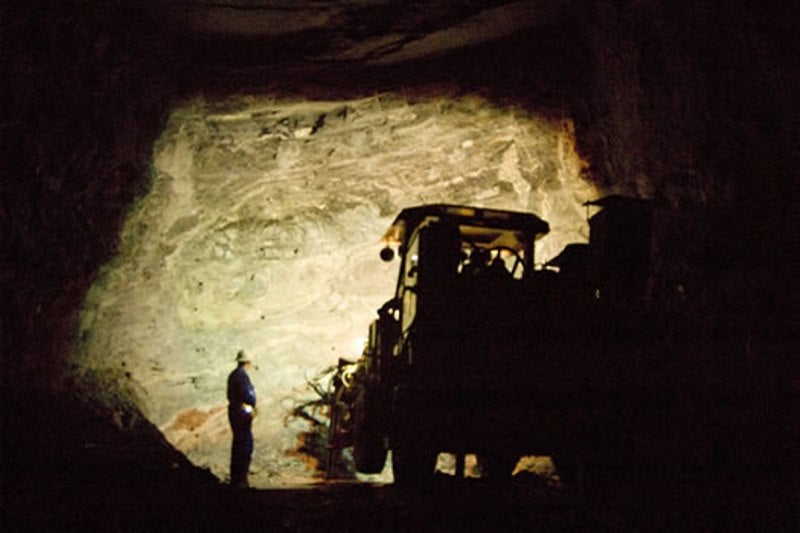 Glencore has reported a double-digit rise in cobalt and copper production in 2018 propelled by the restart of operations in the Democratic Republic of Congo (DRC).
The company's cobalt production stood at 42,200t, a 54% increase over the level achieved in the previous year, while its copper output soared 11% to 1,453,700t.
Glencore resumed processing operations at its Katanga Mining business unit in DRC in late 2017.
Despite the jump in cobalt output, the company has been forced to temporarily stockpile the metal on-site until it introduces a long-term solution to remove excess uranium levels in the cobalt.
In November last year, low levels of radioactivity were detected in processed cobalt from the Kamoto underground mine owned by Kamoto Copper Company (KCC), in which Katanga Mining owns a 75% interest.
The company cited the timing of shipments as the reason for the copper sales during last year being 22,000t lower than production.
Meanwhile, zinc and ferrochrome production was in line with 2017. According to the firm, zinc production fell flat due to the impact of the disposals of the African zinc assets in August 2017 and the restart of mining at Lady Loretta in mid-2018.
Nickel production rose to 123,800t, which is 13% higher than the 2017 levels, attributed to Koniambo mine in New Caledonia running two production lines throughout the year.
The miner announced a 7% increase in coal production, which stood at 129.4 million tonnes due to acquisitions of interests in Hunter Valley operations (HVO) and Hail Creek mine in Australia and other factors.
Glencore has kept its 2019 production guidance unchanged.
In a separate move, certain subsidiaries of the company closed the first stage of a securities exchange agreement with En+ Group.
"Glencore resumed processing operations at its Katanga mining business unit in DRC in late 2017."
Under the terms of the agreement, En+ Group has acquired 2% of Russian aluminium firm Rusal's shares from a subsidiary of Glencore.
In exchange for the shares, the company issued new En+ Group's global depositary receipts (GDRs) to Glencore representing 10.55% of the enlarged share capital of En+ Group, which now owns a 50.12% stake in the Russian firm.
The transfer of further 6.75% shares of Rusal to En+ Group is expected to take place by February next year.