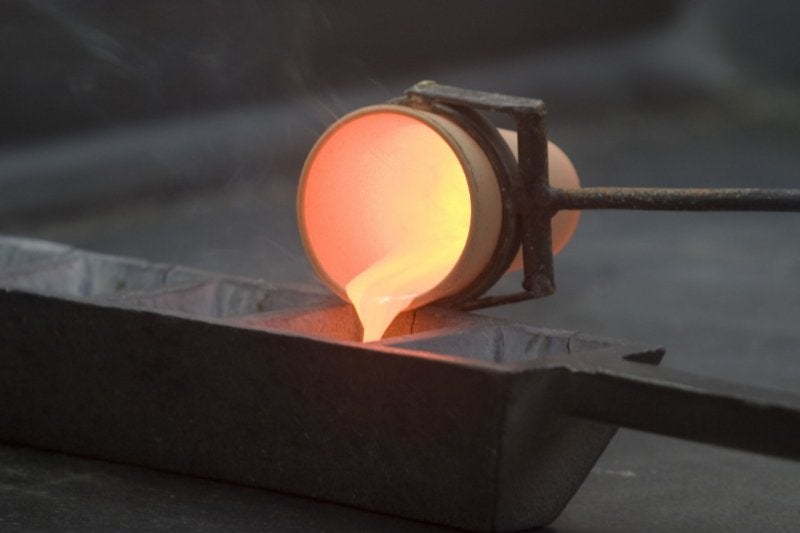 Glencore has returned to profit in the first half of this year, driving on higher commodity prices.
The mining and trading company reported a net income of $1.28bn in the first six months of 2021. In the same period last year, it incurred a net loss of $2.60bn.
Revenue rose by 32% from $70bn in H1 2020 to $93.8bn in H1 2021.
The company also reported record adjusted EBITDA of $8.7bn in the first half, up 79% on a year-on-year basis.
Earnings per share were $0.10 in the first half of 2021, compared with a loss of $0.20 in the prior-year period.
Following the strong performance in the first half, the company also decided to increase 2021 shareholder returns to $2.8bn.
It announced an additional cash distribution of $530m ($0.04 per share) and a $650m share buyback to be completed by the release of its full-year results next year.
Glencore CEO Gary Nagle said: "I am pleased to report strong progress and group performance over the first half of 2021.
"Our industrial assets recorded a much-improved safety performance, our strengthened climate commitments are amongst the most ambitious in the sector, group half-year Adjusted EBITDA of $8.7bn was a record, Net debt targets were achieved early and shareholder returns have been topped up."
Glencore is one of the largest diversified natural resource companies in the world. It employs around 135,000 people around the world.
The company recently purchased a 9.99% stake in Chile-based copper miner Hot Chili for $10.5m (A$14.4m).