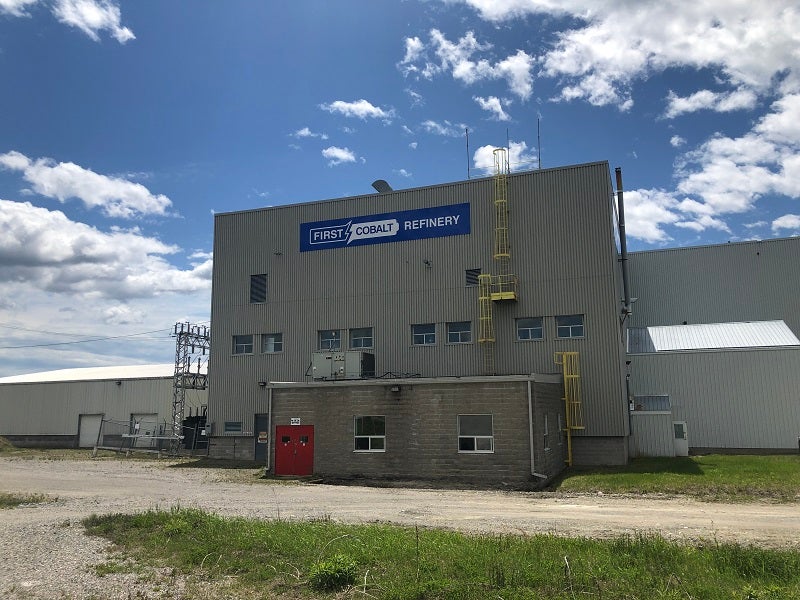 Glencore is set to provide a $5m loan facility to First Cobalt to help the latter complete advanced engineering, fieldwork, metallurgical testing and permitting associated with the expansion of the First Cobalt Refinery in Ontario, Canada.
The definitive feasibility study for a 55tpd expansion is expected to take place in the first quarter of next year, subject to satisfaction of closing conditions.
Glencore will advance an additional $40m towards the re-commissioning and expansion of the refinery.
The first phase of the project will assess the suitability of the First Cobalt Refinery to treat Glencore material under a long-term supply agreement to produce cobalt sulphate for the electric vehicle market in North America.
Phase 2 of the plan will involve re-commissioning of the refinery at 12t/d late next year and Phase 3 is an expansion to 55t/d in 2021 utilising the existing site buildings and associated infrastructure.
First Cobalt is concluding a request for proposal process for the feasibility study, metallurgy and environmental work to get fieldwork underway next month.
First Cobalt president and CEO Trent Mell said: "Subject to the results achieved over the next six months, both parties would like to target first production in late 2020 and then commission an expanded 55tpd facility in 2021.
"Cobalt prices have increased considerably over the past few weeks and the outlook for the electric vehicle market remains exceptionally strong."
Last month, First Cobalt and Glencore signed a term sheet outlining the framework for a fully funded phased approach to re-commission the First Cobalt Refinery.
In May, the two companies signed a memorandum of understanding (MoU) to finance First Cobalt's refinery. The deal will also see cobalt feedstock provided to the project.
Last March, First Cobalt started a metallurgical study on a refinery located near its mill facility in the Canadian Cobalt Camp.