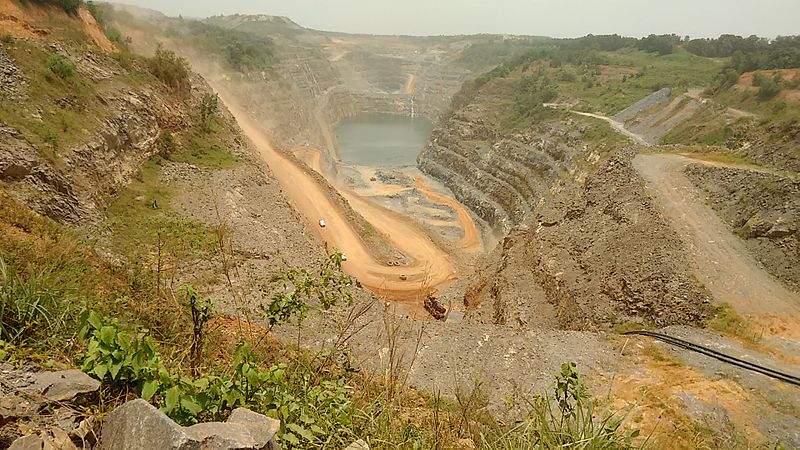 Ghanaian Lands and Natural Resource Minister John Peter Amenwu has hinted that that country could reverse a ban on artisanal and small-scale mining (ASM) that has been in place since January 2017.
Amenwu suggested that President Nana Akufo-Addo will lift Ghana's ban on ASM, creating economic opportunities and potentially generating safety hazards for Ghanaian miners. While the practice was originally banned in response to the destruction of water resources and forest reserves caused by illegal mining, the ban has since been extended in October 2017 and in January of this year.
"This government is saying that you must do the mining in a more sustainable manner," Amenwu told members of the Denkyira Traditional Council in the town of Dunkwa in southern Ghana.
"It is not going to be too long His Excellency Nana Addo Dankwa Akufo-Addo would be lifting the ban on mining. But before that is done, he expects certain things to be put in order; which is the road map leading to the lifting of the ban," he continued.
In 2014, around 1.1 million Ghanaians participated directly in ASM operations, while a further 4.4 million were dependent on the practices, according to a report published in The Extractive Industries and Society. Yet the practice remains relatively unsafe and unregulated. A 2016 study published in the Journal of Sustainable Mining reported that 86 people have died in four accidents since 2009, including 45 who died when an illegal gold mine collapsed following heavy rains in 2010.
Small-scale miners invariably do not report accidents that occur at the mining sites because of fear of drawing public attention," the report continued. "Indeed, the public only gets to know of accidents that result in fatalities at the small-scale mining sites. Non-fatal accidents are kept hidden from the general public."
The report also claims that ASK workers are less likely to use protective equipment and conduct exploration ahead of excavation, and that 'waste rock, wooden pillars, bamboos and timbers' are used to support tunnels, demonstrating how a lack of regulatory requirements has undermined the safety of ASM operations.
ASM miners, however, have remained angry over the state's prolonged ban, and organisations such as the Ghana National Association of Small Scale Miners (GNASSM) have lobbied the Ghana Chamber of Mines to do more to protect their practices. The association has claimed that some of the country's mining laws are 'unrealistic', and acknowledges that small-scale miners will need access to better mining equipment to continue their businesses.
"We will urge the government to expedite the process to enable us to go back to our legal business," said GNASSM director Mike Gizo.