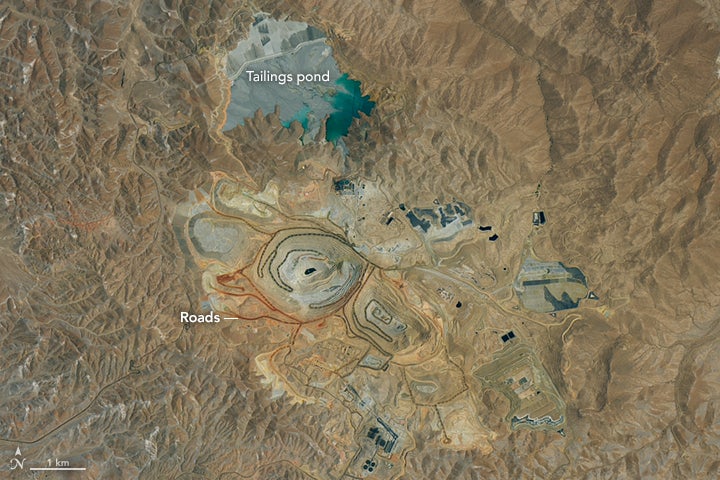 Freeport-McMoRan has reported that it is in talks with the Peruvian authorities to allow the Cerro Verde mine to conduct limited operations during the extended state of emergency declared as part of the government's measures to contain the Covid-19 pandemic.
The company is currently discussing about health protocols with the Peruvian government in order to enable limited operation at the mine following the extension of the declaration of a National Emergency to 12 April 2020.
Freeport plans to position the mine to return to normal operations when restrictions were lifted.
The Cerro Verde mine is an open-pit copper and molybdenum mining complex located 32km south-west of Arequipa in Peru.
Freeport-McMoRan, through its subsidiary Cyprus Climax Metals, owns a 53.56% stake in the mine.
Peru president Martin Vizcarra has announced the extension to limit the spread of coronavirus. The initial state of emergency was due to expire on 30 March.
In a press statement, Freeport-McMoRan said: "Our principal focus is on the health and well-being of our workers, their families and the community while maintaining environmental safeguards and protecting the long-term values of this important resource.
"Cerro Verde is a major contributor to the national and local economy and is one of the largest employers in the Arequipa region."
As of 26 March, Peru had 480 confirmed cases of Covid-19, while the country's death toll stood at nine, according to information by the World Health Organization (WHO).
Meanwhile, global deaths from Covid-19 virus have crossed 22,077, while the confirmed cases stand at 488,161. About 117,677 are reported to have recovered from the virus. Currently, the global recovery rate stands at 45.33%.