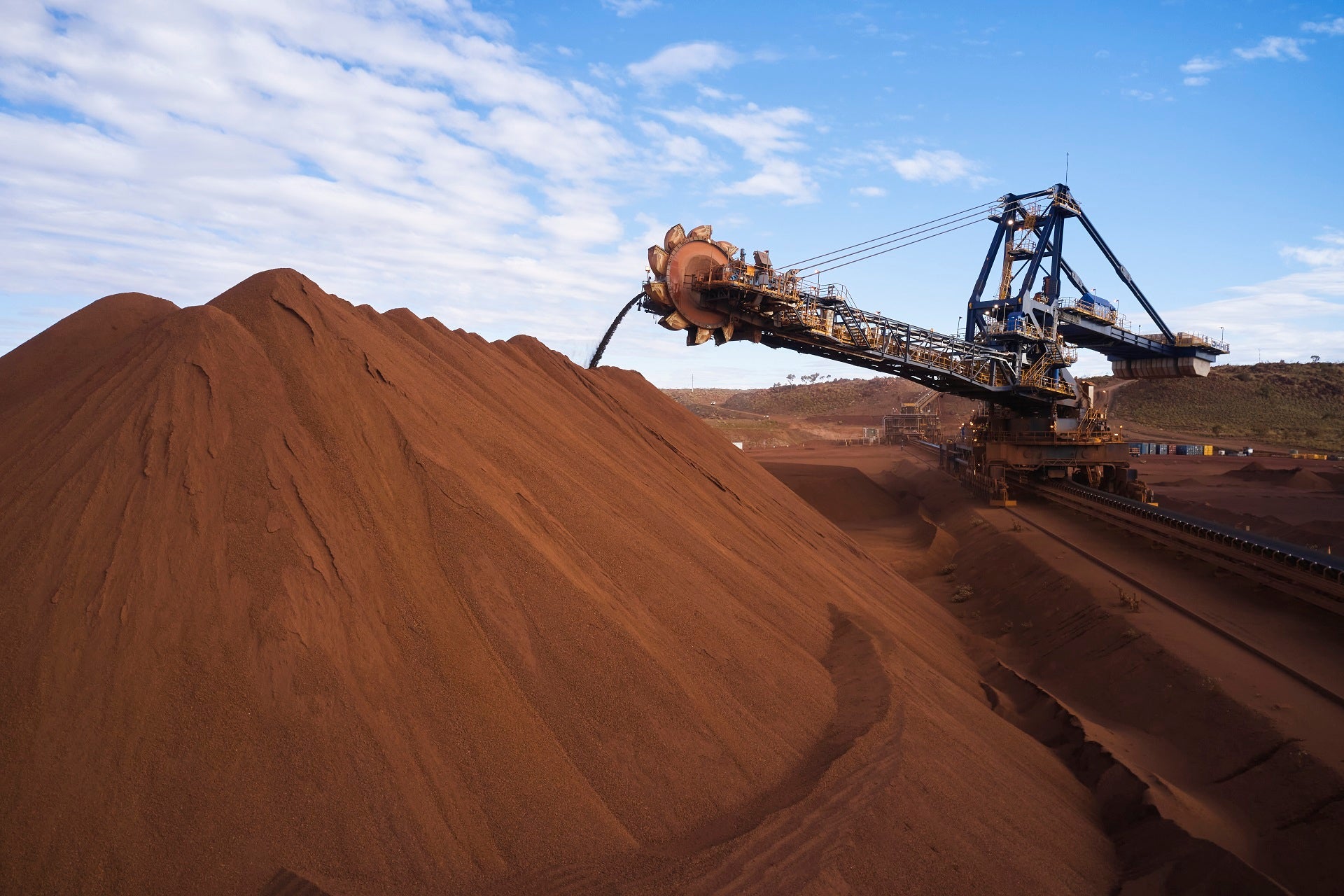 Australian iron ore miner Fortescue Metals Group (FMG) is planning to invest $6.2bn to phase out the use of fossil fuels from its iron ore operations by the end of this decade.
As part of its decarbonisation strategy, the firm aims to reach real zero terrestrial emissions (Scope 1 and 2) across its iron ore operations and intends to deliver carbon-free products to its customers.
The capital investment, most of which is planned to be spent from 2024 to 2028, will include the deployment of an additional renewable energy generation of 2GW to 3GW, and battery storage.
It will also include incremental costs related to green mining fleet and locomotives.
Fortescue looks to invest $1.3bn on a fleet of low carbon vehicles, $800m on 'demand response' and $900m on new infrastructure.
In a statement, the miner said: "The capital expenditure to purchase the fleet will be aligned with the scheduled asset replacement life cycle and included in Fortescue's sustaining capital expenditure. Studies are underway to optimise the localised wind and solar resources.
"The investment is expected to generate a positive net present value (NPV) through enabling the displacement of approximately 700 million litres of diesel and 15 million gigajoules of gas per annum by 2030, as well as the associated reduction in CO₂ emissions."
By 2030, the iron ore producer anticipates $3bn in cumulative operational savings. It also expects to save $818m in costs annually from 2030 onwards.
Fortescue executive chairman Dr Andrew Forrest AO said: "There's no doubt that the energy landscape has changed dramatically over the past two years and this change has accelerated since Russia invaded Ukraine.
"Fortescue, Fortescue Future Industries (FFI) and FMG are moving at speed to transition into a global green metals, minerals, energy and technology company, capable of delivering not just green iron ore but also the minerals, knowledge and technology critical to the energy transition."