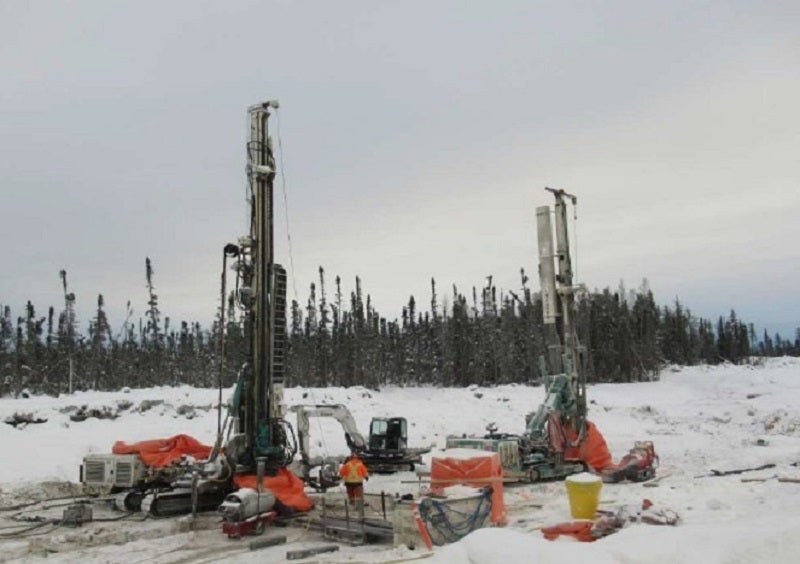 Canada's Foran Mining has signed a preliminary agreement for a C$200m ($155.1m) investment by Ontario Teachers' Pension Plan Board in the McIlvenna Bay project in eastern Saskatchewan, Canada.
With the signing of a non-binding term sheet, the parties entered an exclusivity period and look to sign definitive documentation in Q3 2022.
However, the proposed investment is subject to completion of due diligence, which is being carried out by Ontario Teachers', and Foran securing a senior secured credit facility, among others.
Foran said in a statement: "No assurance can be given that the proposed investment described herein will be completed in accordance with the terms described or at all."
The Canadian firm plans to use the proceeds of the proposed investment, together with the anticipated senior secured credit facility, to advance the McIlvenna Bay project towards the commercial production phase.
The Ontario Teachers' Pension Plan Board's investment will comprise a convertible secured instrument of C$180m ($139.6m) and contingent consideration of C$20m ($15.51m).
This contingent consideration is payable upon the project reaching an annual copper or copper equivalent production capacity of 90Mlb, on a run-rate basis for 60 consecutive days.
Upon completion of contingent consideration, Ontario Teachers' stake in the operating subsidiary would stand at 19.99%.
The closing of the proposed investment will be subject to TSX Venture Exchange's clearance, among others.
In a press statement, Foran said: "Foran is well advanced in its process to obtain a senior secured credit facility. The company has received multiple term sheets to date from various reputable mining finance partners and intends to select a preferred party to underwrite a senior secured ESG-linked credit facility in the near term with the final amount to be confirmed by the company once determined."
Located within the Hanson Lake District in Manitoba, the McIlvenna Bay copper-zinc-gold-silver rich VHMS deposit forms part of the Flin Flon Greenstone Belt.
The belt extends from Snow Lake, Manitoba, through Flin Flon to Foran's ground in eastern Saskatchewan.