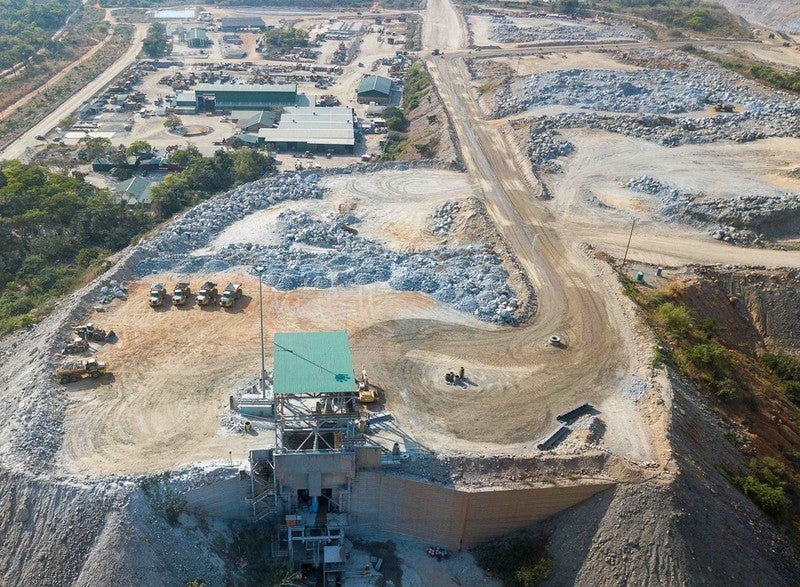 Eurasian Resources Group (ERG) has signed power supply arrangements to secure electricity supplies for its Frontier copper mine located on the Democratic Republic of the Congo (DRC)-Zambia border.
The company signed the contract with Société Nationale d'Électricité (SNEL) and ZESCO, as well as Rawbank, a commercial bank in the DRC.
As per the agreement, 41MW of power supply will be secured from ZESCO.
The operations at the Frontier mine include an open-cast copper mine and processing facilities to produce copper sulphide concentrate. The facilities have an annual ore-treating capacity of more than 10Mt of copper sulphide ore.
Eurasian Resources Group CEO Benedikt Sobotka said: "This new agreement further demonstrates ERG's commitment to the DRC and Zambia, and further cements our wider strategy on the continent as a whole. We are proud of the strong partnerships we have formed in Central Africa, such as with ZESCO, which is a well-respected and trustworthy power generation source."
The contract comes after the company finalised an electricity supply agreement for its Metalkol project, which comprises cobalt and copper tailings reprocessing operation and a hydro-metallurgical facility, for a period of up to ten years.
SNEL director general Jean-Bosco Kayombo Kayan said: "Eventually we are aiming to supply Frontier from only internal sources in the DRC where existing hydro-electric plants and power lines are currently being rehabilitated."
Acquired in 2012, Frontier is estimated to contain mineral resource of 95.2Mt.
"This new agreement further demonstrates ERG's commitment to the DRC and Zambia."
Elsewhere in Africa, ERG has copper, cobalt, manganese, platinum, bauxite, fluorspar and coal development projects in Zambia, South Africa, Zimbabwe, Mali and Mozambique.
The company also operates in Kazakhstan and Brazil, where it is developing a 20mtpa iron ore production complex.
Last month, the natural resources firm entered into a Memorandum of Understanding (MoU) with Honeywell for the development of technologies aimed at enhancing productivity at its operations globally.