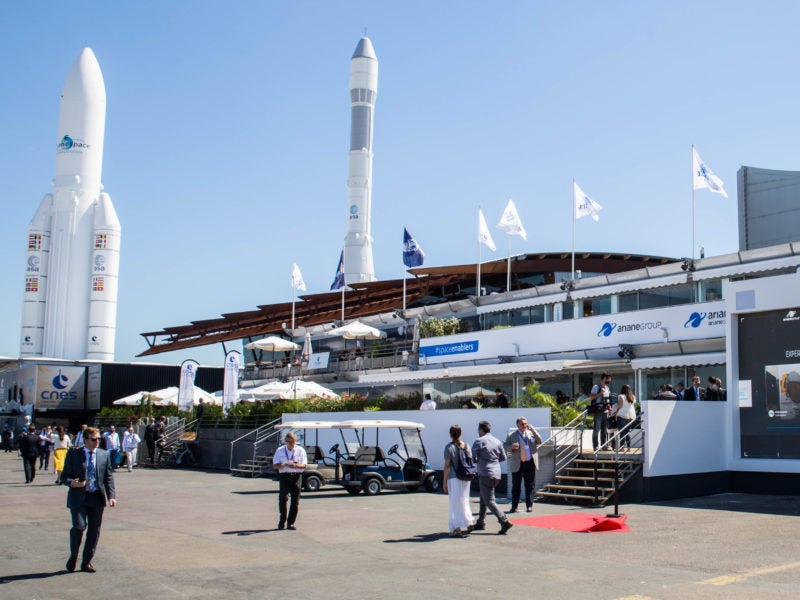 The European Space Agency (ESA) has signed a one-year contract with ArianeGroup, a spacecraft manufacturer based in Europe, to prepare for a mission to mine the ore regolith on the Moon.
On Earth, the ore contains a number of minerals, including aluminium, diamonds and rare earth elements, but exists on the Moon in a powdery form.
ArianeGroup and the ESA hope that by mining the ore, they will gain access to the oxygen and water contained in the regolith, which has uses both in supporting human life and as key ingredients in fuel production.
With much of the Moon's surface covered in up to 5m of regolith powder, the ore could remove the need for fuel to be transported from Earth, and become a vital component in sustainable lunar exploration, provided it can be effectively mined.
"The use of space resources could be a key to sustainable lunar exploration and this study is part of ESA's comprehensive plan to make Europe a partner in global exploration in the next decade," said David Parker, director of human and robotic exploration at the ESA.
The ESA also plans for the mission to be unmanned, in order to reduce logistical difficulties and assess the effectiveness of automated mining. The large amounts of dust on the Moon could pose a significant threat to human respiratory systems, and the effects of inhaled regolith are still unknown.
The contract also includes German start-up PRScientists, which will provide the mission's lander, and Belgium-based Space Applications Services, which will construct ground control facilities. The ESA aims to use the ArianeGroup deal as a starting point for its long-term goal of mining the surface of the Moon by 2025, and will spend the rest of this year determining whether such a mission is feasible with ArianeGroup's technology.
The company's largest rocket is currently the Ariane 64, which is equipped with four boosters and is able to carry a payload of up to 20t in low-Earth orbit, and 12t in geostationary transfer orbit at higher altitudes.
Over 550 European companies have worked on the Ariane 6 series of crafts, which includes the 64; ArianeGroup plans to cut production costs by up to half of the series' predecessor, the Ariane 5.
The company plans to launch its first 64 rocket by the end of 2020, so the ESA deal provides a deadline for both parties: the ESA needs to assess the practicality of mining regolith, while ArianeGroup must test its most ambitious craft as part of a mission.