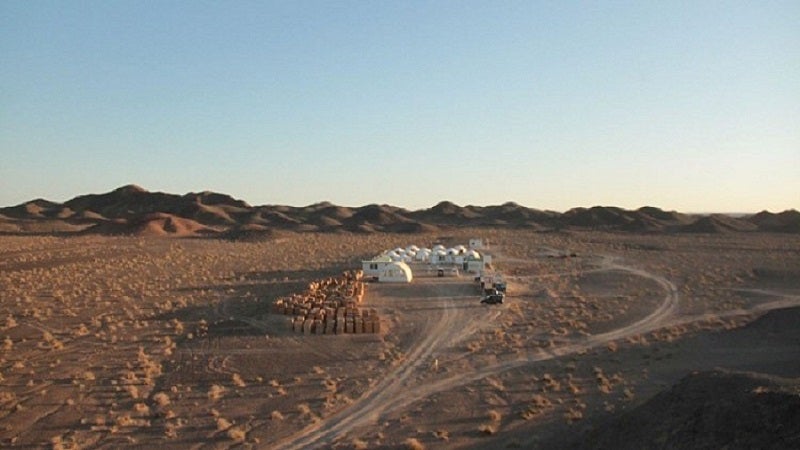 Erdene Resource Development is set to receive a C$8m ($6.05m) financing package led by the European Bank for Reconstruction and Development (EBRD) for the Khundii gold project in southwestern Mongolia.
The company has signed a definitive convertible loan agreement for C$6.6m ($5m) with the EBRD. It also intends to complete a coincident non-brokered private placement of units of the company for C$1.6m ($1.2m).
Funds received from the financing will be used towards the independent feasibility study (FS) and front-end engineering and design (FEED) of Erdene's Khundii gold project located in the country's Bayankhongor region.
A portion of the funds will also be used for exploration, acquisition and general working capital purposes.
Erdene Resource Development president and CEO Peter Akerley said: "We are excited to work with the EBRD, one of the largest investors in Mongolia. We view their investment as an endorsement of our team, the economic viability of the Khundii gold project, and our approach to the social and environmental aspects of development.
"Proceeds from this financing package will be used to advance the Khundii gold project toward production while continuing efforts to add resources through exploration and acquisition."
The proceeds will also be used to carry out an environmental and social impact assessment, as well as to obtain the licenses and permits necessary to bring the project into operation by 2021.
EBRD Natural Resources director Eric Rasmussen said: "Erdene has a long history of operating responsibly in the region and we appreciate their commitment to see this valuable resource developed in the best interests of all stakeholders."
The investment will support Khundii in southwestern Mongolia and creates jobs while ensuring environmental standards at the project site.
In April last year, Erdene launched the first phase of the 2018 drilling programme at its Khundii gold project.