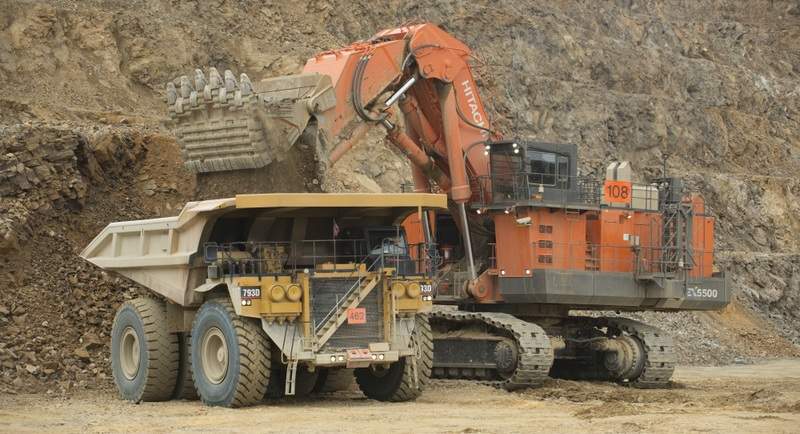 Environmental and Native American groups are continuing their campaign against a proposed multi-deposit mine in the US state of Alaska, appealing a federal court decision in favour of the mine at the 9th US Circuit Court of Appeals.
The Chilkat Indian Village of Klukwan, the Lynn Canal Conservation group, the Southeast Alaska Conservation Council and Rivers Without Borders are leading the case against Constantine Metal Resources, which plans to construct its Palmer mine in the Chilkat Valley in southern Alaska. The mine will have access to the deep-sea port of Haines, and boasts reserves of up to 612 million pounds of zinc, 43,600 ounces of gold and 4,500 ounces of silver, with grades of zinc, barite and silver reaching 5.23%, 23.9% and 30.8% respectively.
However, residents of Klukwan fear that the construction of the mine could threaten the Chilkat River on which they rely as a source of food and water, but also as a cultural cornerstone.
"The river feeds us financially, culturally, spiritually and literally," said Kimberley Strong, Klukwan tribal council president. "This mine threatens to wipe us off the map. It is not the question of whether the mine will release pollution. It is a question of when. A foreign company's profits should not mean more than my people's survival."
Constantine was first awarded a permit for the project in 2014, and was then granted permission from the Bureau of Land Management to expand exploration work in 2016,
which revealed further prospective deposits, and led the company to claim that all of its resource estimation figures could be increased.
Protestors claimed that allowing future exploration was in violation of the National Environmental Policy Act, as the decision failed to take into account the impacts of potential future mine developments. However, the court ruled that mineral exploration and mining processes are not inherently linked, so the decision to approve additional exploration work should not be based on the same forward-looking rules that apply to mining processing permits.
The groups have been represented by Earthjustice, which claims that exploration and mining are linked processes, that should be subject to the same environmental regulations.
"The public, and especially the people of Klukwan and Haines, deserve to know how the Chilkat Valley would be changed by this mine before it's too late to say no," said Earthjustice attorney Erin Whalen. "We're asking the court to recognize BLM's obligation under the National Environmental Policy Act to disclose and consider these effects now."
Today, Wednesday 15 May, is the last day parties can make comments regarding Constantine's proposed expansion work, although there is no time frame for the appeals court to reach a ruling.