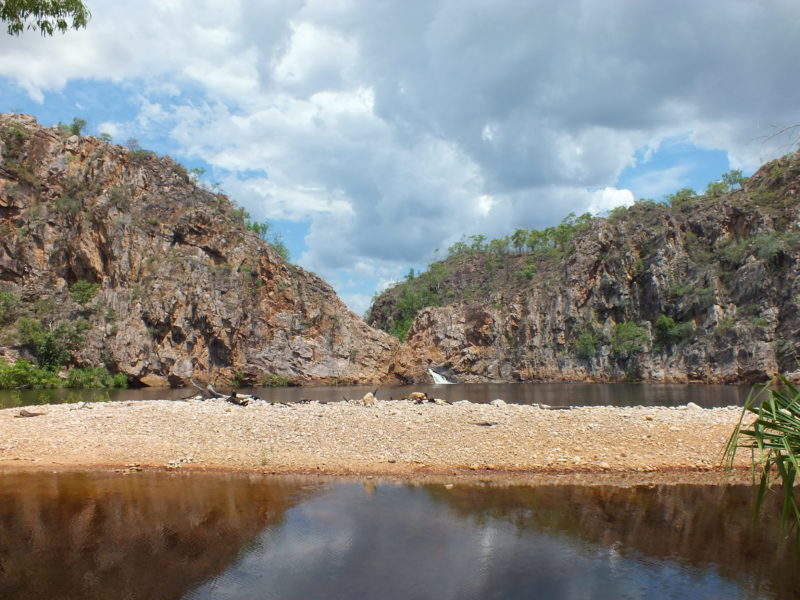 American gold resource company Emmerson Resources has signed a mine management plan with the Northern Territory Government to begin development of the Black Snake Hill gold mine, as the company expands its operations in the Tennant Creek Mineral Field (TCMF).
The abandoned mine, located 20km east of the town of Tennant Creek, is the latest target in Emmerson's attempts to move further into the TCMF. The company has only expanded into 5.5% of the field's 2,200km2 area, and will construct three 25m vertical shafts and a connecting horizontal shaft on Black Snake Hill to help measure the volume and geology of minerals in the area.
"What Emmerson discovers could lead to the development of a more extensive mining operation, which would result in even more jobs for the region," said Minister for Primary Industry and Resources Ken Vowles.
Emmerson's development plans are aimed at taking advantage of the region's historic mine grades of 15g-20g per tonne of gold, and 2%-4% of copper. The company is simultaneously extending mine and brownfield operations in gold and copper resources, which have yielded 900,000 equivalent ounces of gold, and discovering new deposits using the company's airborne time-domain electromagnetic system, dubbed HeliTEM.
HeliTEM can screen large areas quickly and observe up to 500m beneath the surface of the earth. The company reports that only 8% of drilling in the TCMF has penetrated below 150m and just 6% of its lands have been explored using HeliTEM, so Emmerson is eager to expand the use of its service.
"A small area centred on the White Devil mine has been flown with the HeliTEM technology and processing of these data has identified several coincident structural and HeliTEM anomalies requiring ground mapping and geophysical modelling," said Emmerson.
"Another area west of the Ivanhoe mine has been geologically mapped with samples collected returning encouraging gold-copper and bismuth assays. Further exploration is scheduled for this prospect."