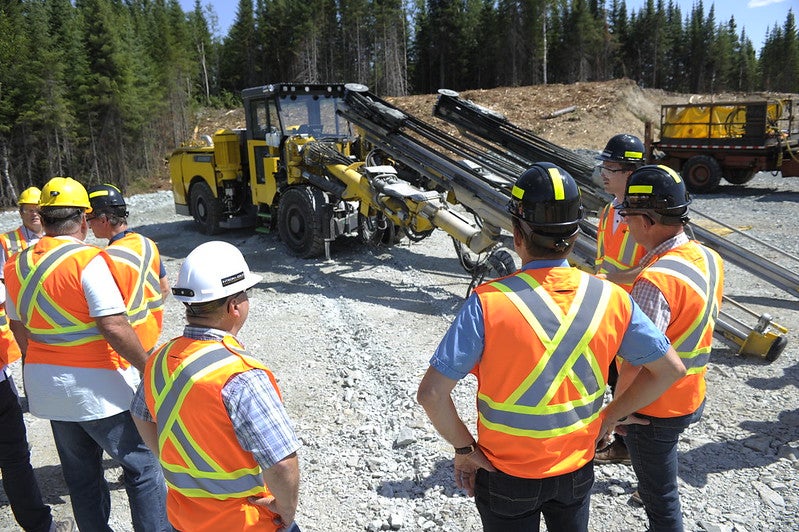 Eldorado Gold has reached an option agreement to acquire a further 50% interest in four assets located in Canada from Golden Valley Mines and Royalties.
The agreement allows Eldorado Gold (Québec), a wholly-owned subsidiary of Eldorado Gold, to earn the additional stakes in three properties in Ontario, namely the Claw Lake Gold Prospect, Cook Lake Prospect and Murdock Creek Prospect, as well as the Perestroika Prospect in Québec.
According to the existing joint venture (JV) agreement, Golden Valley and Eldorado hold an aggregate of nine properties.
Golden Valley has a 70% undivided beneficial interest in these properties while Eldorado holds the remaining 30% interest.
The new option agreement will see the termination of the existing JV, with the satisfaction of certain conditions precedent.
These conditions have been satisfied with the signing of the option agreement.
In order to earn an additional 40% stake in the four properties, Eldorado is required to fund a minimum of $10.5m on the properties over a five-year period. This will be effective from the termination of the existing JV.
Within 60 business days of the exercise of the 40% option, Eldorado will form a JV with Golden Valley in accordance with the option agreement' terms.
Additionally, Eldorado will contribute all expenditures of the JV, as well as provide a preliminary economic assessment (PEA) report to Golden Valley pertaining to the properties, in order to earn and acquire a further 10% undivided interest in the properties.
Eldorado will also have the option to assign Golden Valley all of its rights, titles and interests in and to five of the remaining existing properties, for a nominal consideration.
Upon completion of these transactions, Eldorado will have an undivided beneficial interest of 80% in the properties, while Golden Valley will own the remaining 20% interest.