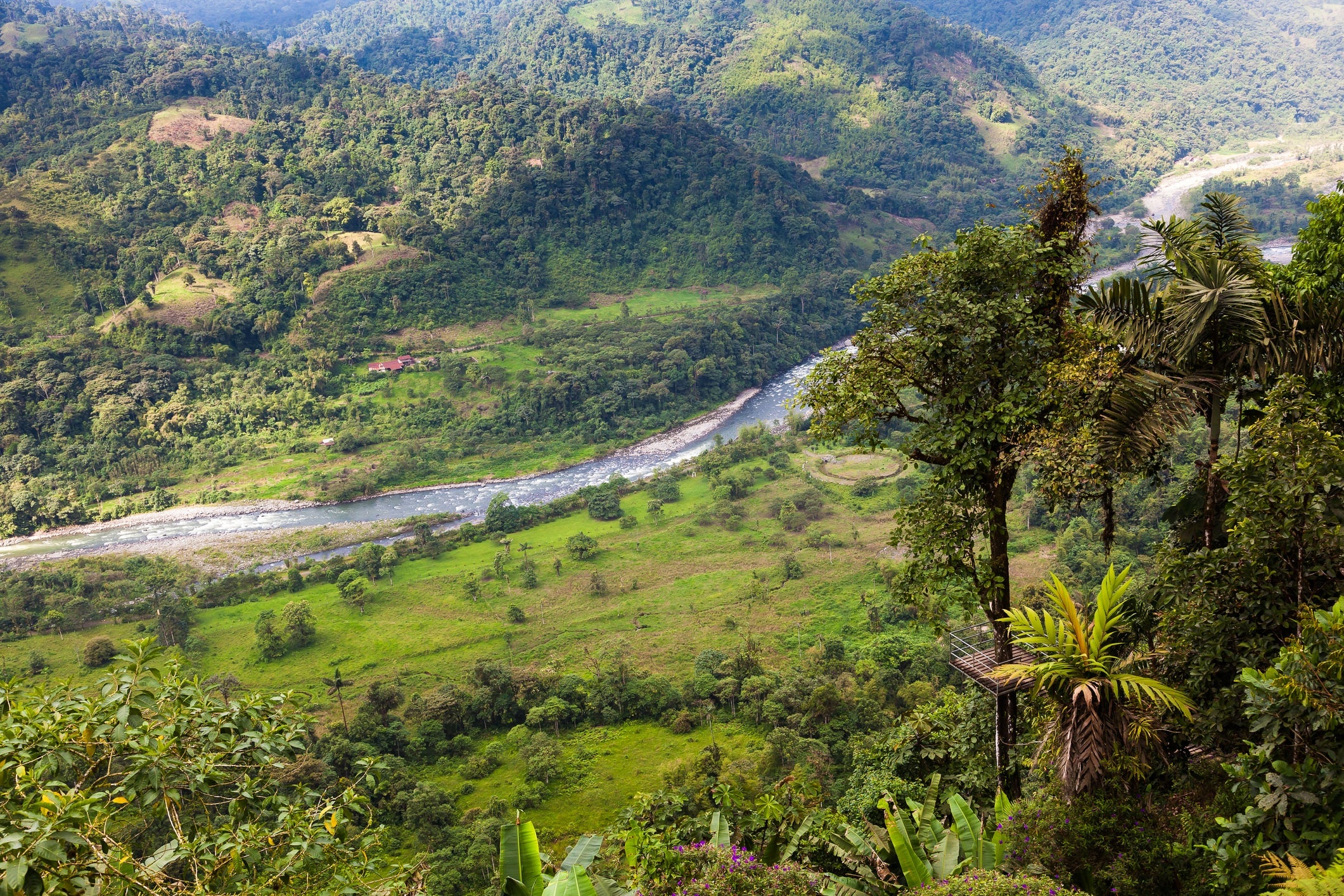 Ecuador is to hold a mining referendum on the same day as the country's general election on 20 August. The referendum announcement comes amid an ongoing dispute over mineral exploitation of the Choco Andino Biosphere Reserve.
The referendum, long sought after by environmental groups and local inhabitants, will determine whether mining in the Choco Andino area north-west of Quito will be prohibited.
The President of Ecuador's National Electoral Council, Diana Atamaint, confirmed the referendum to Latin American business website BNamericas on Monday. She said that the body is waiting for the district of Quito to determine which areas are eligible for the referendum, "which should be [known] in the next few days".
Ecuador's Constitutional Court granted permission for a referendum in the Quito Metropolitan District (QMD) last year. The vote will determine what mining is prohibited where. Voters will be asked if they agree to ban all metallic mining including copper, gold and silver in the Calacalí, Gualea, Nanegal, Nanegalito, Nono and Pacto areas.
Choco Andiono was declared a biosphere by Unesco in 2018 due to its unique biodiversity. Despite this, the area is not protected under domestic law; instead, it is divided into individual private and protected forests.
In December 2020, people in the Parish of Pacto, part of the QMD, declared an indefinite protest against mining companies that seek to operate in the area, including SolGold and BHP.
"It is just incongruous that you [could] go to see […] hummingbirds and Andean cock-of-the-rocks while somebody next to you is blowing up dynamite, and moving large trucks and tractors around," Inty Arcos, a biologist and coordinator of the Choco Andino community, told Agence France Presse.
There are currently 12 copper, gold and silver concessions in the area in the early stages of development.
Mining is a key economic driver in Ecuador, and the government predicts that by 2025, it will generate more than $4bn in annual mining exports. By the same year, mining is expected to make up 15% of the country's total overseas shipments.