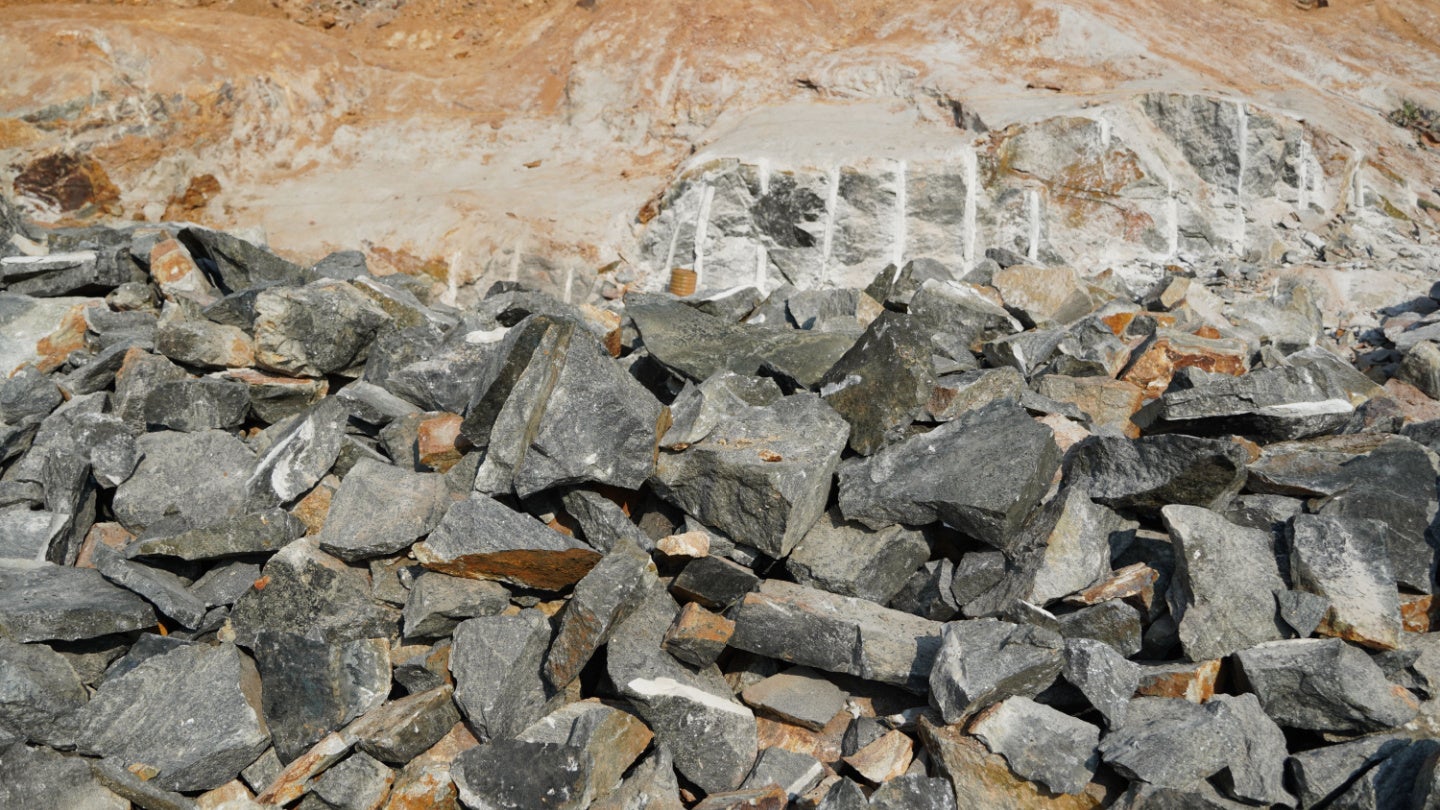 Australian minerals explorer Eastern Resources has agreed to acquire a 70% stake in Lepidolite Hill, a prospective lithium mine, from Lithium Australia.
The remaining 30% stake will be held by Lithium Australia. Situated in Coolgardie, Western Australia, the Lepidolite Hill project includes prospecting licences 15/5574, 15/5739 and 15/5575. These will in-turn become application for Mining Lease 15/1874.
It is located about 18km south-southwest of Coolgardie, 32km west of the Mt Marion Lithium mine and 60km from the city of Kalgoorlie-Boulder.
Lithium Australia conducted reverse circulation (RC) drilling in 2019, which claims to have resulted in significant lithium intervals from shallow holes including 5m at 1.91% Li2O from 13m, 18m at 1.45% Li2O from 5m, 6m at 1.53% Li2O from 7m and 3m at 2.43% Li2O from 4m.
Besides lithium, the site is also claimed to have significant amounts of other metals such as tantalum, tin, caesium and rubidium.
Eastern Resources will pay the A$550,000 ($371,312) deal consideration in cash in three tranches.
The first tranche will include A$50,000 ($33,755) which will be paid within 10 days.
In the second tranche, A$100,000 ($67,511) will be paid within 20 days of the agreement's signing.
The remaining A$400,000 ($270,045) will be paid within 10 days of the date from which M15/1874 is granted and transferred to Eastern Resources.
After the deal is closed, a joint venture will be formed to explore, evaluate and, if warranted, to develop and exploit all the minerals within the tenements.
Lithium Australia CEO Simon Linge said: "This divestment of the majority of the Lepidolite Hill Lithium Project further simplifies the Company. Over the past few months, we have defined the commercialisation and growth pathways to deliver customer focused solutions for the lithium-ion circular battery materials industry that will accelerate global electrification for our solutions pathways.
"We are pleased to partner with Eastern Resources who will advance the Lepidolite Hill Lithium Project, while we focus on our technology platforms of lithium extraction, battery materials and battery recycling."