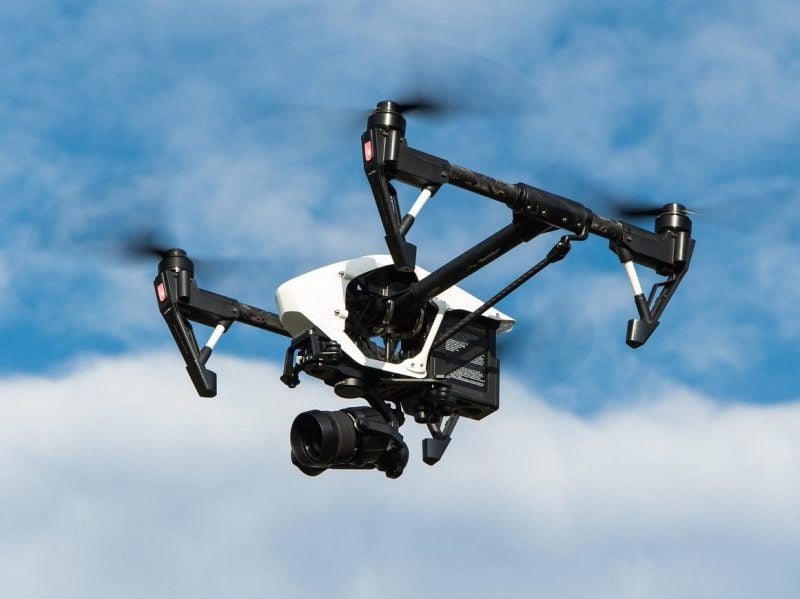 UK-based drone specialist COPTRZ has highlighted the potential safety and productivity benefits associated with the use of the ELIOS 2 drone for industrial sectors, such as mining, as the Covid-19 pandemic disrupts traditional means of working.
In a webinar hosted this morning, the company discussed the merits of the drone, which can see human workers removed from potentially hazardous environments, and dramatically speed up the process of inspection and visual recording. Both of these impacts could be beneficial for the mining industry, with unexplored regions of underground operations posing a threat to workers, and the expansive nature of subterranean operations requiring efficient inspection. This is particularly important considering the spread of Covd-19, with many employees prevented from going to work or strict measures put in place to limit the movement of workers, and the use of drones instead of human workers can sidestep this issue altogether.
"During the Covid-19 period we've had companies looking at the ELIOS 2 for site inspections, when legally and down to insurance [workers] aren't allowed down on site" said George Burne, a drone strategist who hosted the webinar. "The ELIOS 2 is a perfect candidate for going into these areas where you're not allowed to step foot in."
The drone is developed by Swiss engineering firm Flyability, which boasts over 1,000 drones sold and in operation currently, and a number of awards in recent years; the firm was awarded the Drones for Good award in 2015, and the Best Swiss Startup prize last year. The ELIOS 2 was also the world's first drone to be approved for industrial inspection by RoNik Inspectioneering and the American Petroleum Institute, achieving the accreditation last December.
Flyability team manager Junio Valerio Palomba noted that recent advancements in drone sophistication have dramatically spurred on the development of drone technology, which is particularly important at this time.
"[Our] mantra or mission statement, if you will, is that we believe that robots have achieved a level of sophistication," said Valerio Palomba. "This sophistication is high enough for them to replace humans in the most dangerous environments."
The drone is primarily designed for use in confined spaces and enclosed environments, rather than large, open areas, so the technology is mostly suited to underground operations, rather than open-pit mines. However, Flyability has made it a priority to build on older technologies in the past, and so there is hope that the drone could be adapted for use in other environments; for instance, the ELIOS 2 builds on the work of its predecessor, the ELIOS.
The earlier drone provided a similar function, but with a number of key improvements. Ana Gamara, a project engineer at Raptoruas, a firm founded in 2017 to aid companies with visual asset management using drones and AI, noted that a system enabling the newer model to maintain distance from obstacles is of particular benefit, ensuring the drone can operate effectively, and helping it to avoid collisions with objects.
"It was a great improvement from the ELIOS 1, because it has a feature of locking the distance from the assets" said Gamara. "It will never get any closer; if you set your distance to 300 millimetres [for example], it will follow that inspection without actually getting in touch with any surface or any equipment."
Gamara went on to highlight cost reductions of up to 60% when using the ELIOS 2 drone compared to traditional means of inspecting equipment, such as the construction of scaffolding to allow human workers to inspect hard-to-reach places, and that the use of the drone could see inspection times reduced from weeks to mere days.
Valerio Palomba noted that the adoption of drone technology could fundamentally change working practices in the long-term, with particular regard to safety.
"The only remedy that people have [against] falling objects from a railing or from scaffolding is to use personal protective equipment, but that's just not enough in terms of the duty of care of the employer, considering the technological alternatives that are out there," he said.