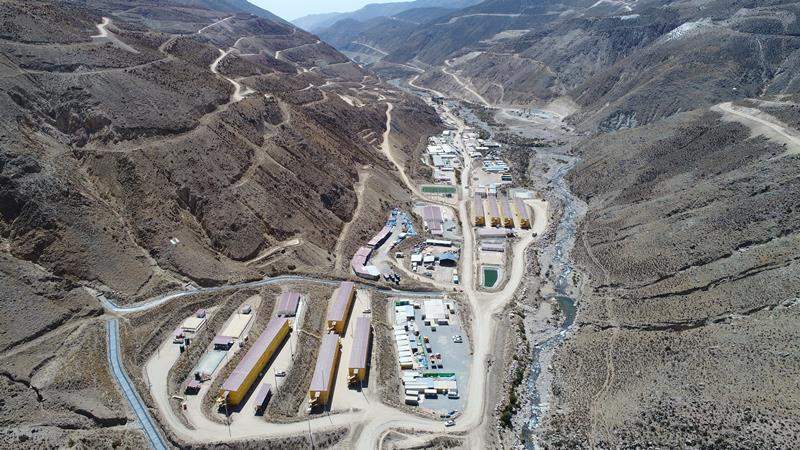 DRA Global has secured a contract from Anglo American to provide a feasibility study (FS) for the Coarse Particle Recovery (CPR) plant under the Quellaveco project.
Currently under construction, the project is located in the Moquegua region of Peru. It benefits from a strategic location due to its presence in the state's most established copper-producing region.
Quellaveco is the first mine operation for Anglo American in Peru and is expected to be one of the largest Greenfield projects in Moquegua.
The Quellaveco copper project is an open-pit mine that will process 127,500t of ore per day to produce 300,000t of copper per year. The estimated ore reserves of Quellaveco stand at 1.3 billion tonnes, with approximately 7.5 million tonnes of copper.
The project is expected to produce first copper concentrate in 2022.
DRA Americas executive vice-president Pierre Julien said: "Securing this strategic project strongly bolsters our ambitions and plans for growth in Peru, and we are excited to partner with Anglo American to ensure a positive outcome for this strategic project."
The FS part of the CPR project is expected to be completed by March next year.
Recently, DRA Global was awarded the concept and feasibility studies contract for the Vulcan Mine Complex in Queensland's Bowen Basin for development company Vitrinite.
In August, engineering and construction firm Fluor started EPC management operations at the Quellaveco copper project.
In July, Anglo American received approval for the $5bn to $5.3bn development of Quellaveco from its board members.
In the same year, Mitsubishi signed an agreement to acquire an additional 21.9% equity interest in the Quellaveco project for $600m.