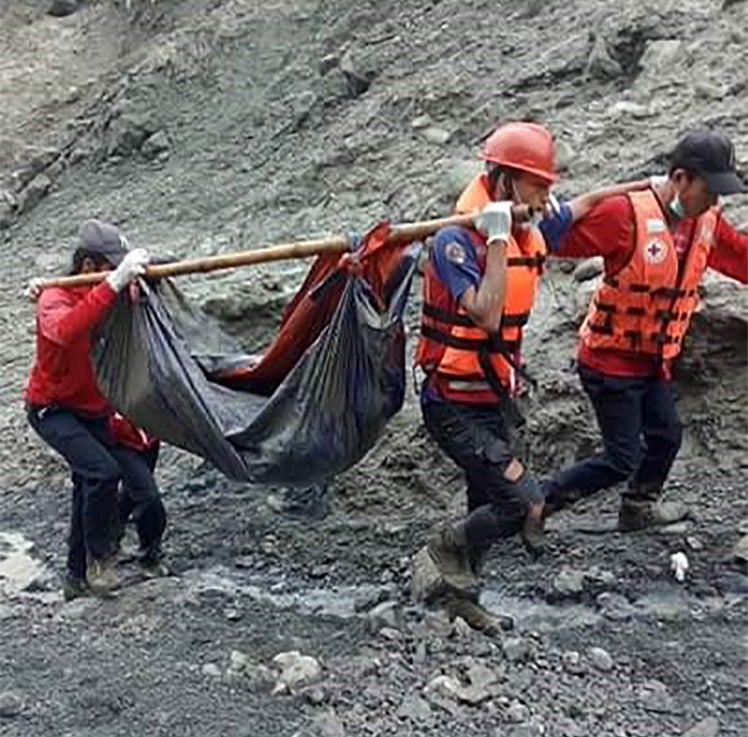 The death toll after a landslide at a jade mine in northern Myanmar has now reached 162.
Until yesterday, at least 123 bodies were found after the landslide at the jade mine, with officials warning the final death toll is likely to be higher.
Rescue workers have so far recovered 162 bodies, according to the Myanmar Fire Service Department.
The search at the mine is still underway as an unknown number of people are still missing at the site in the Hpakant area of Kachin state.