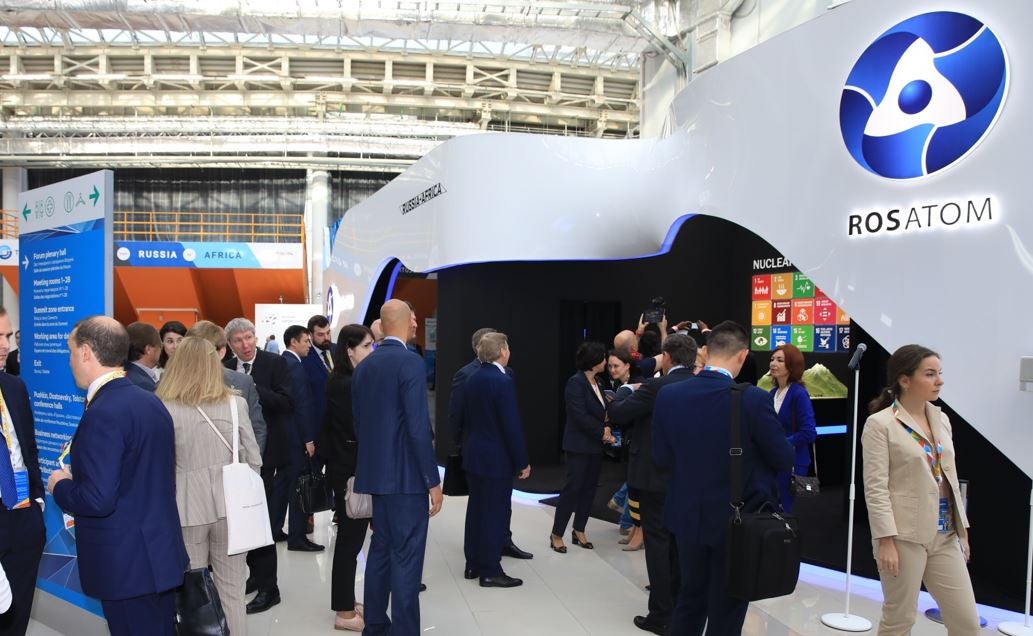 The sale of a stake in a Kazakh uranium mine to Russian power company Rosatom has resulted in a walkout by senior staff members. The Budenovskoye mine in Kazakhstan is expected to become the world's biggest source of uranium.
The deal was pushed by Kazakhstan's sovereign wealth fund, despite it going against the wishes of the executives of state-owned mining company Kazatomprom.  
The company's operating and financial review for 2022, published in April, makes brief mention of a change in ownership but does not offer details on the sale of a stake to Rosatom. Around 20% of energy produced in Russia comes from Rosatom. 
Sources close to the matter told Bloomberg that Kazatomprom has lost two CEOs, a CFO, a chief operating officer and a chief commercial officer in less than 18 months because of the deal. The sale went through at the end of last year.  
Kazatomprom said in a regulatory filing that the executives left for personal reasons. 
The Kazakh Government holds a 75% stake in Kazatomprom through its sovereign wealth fund. The sources claim that the deal has been discussed for some years.  
At the end of 2022, Kazatomprom recommended against the state's right of first refusal on a 49% stake in the venture developing blocks 6 and 7 at the Budenovskoye mine. This enabled Rosatom to buy the stake in the mine. The mine is predicted to account for 10% of global uranium output within three years. 
Russia currently accounts for around half of the world's uranium enrichment capacity but is reliant on imports of Kazakh ore.
Russian uranium exports
On Tuesday, a committee in the US House of Representatives passed a bill banning the import of uranium. Following Russia's invasion of Ukraine, the US Government placed bans on Russian oil imports but has continued to import uranium until now.
The US imported around 14% of its uranium from Russia in 2021.
"The war in Ukraine has made it abundantly clear we cannot be at the whims of Russia for our fuel supply," said Representative Jeff Duncan, the chair of the committee.
The move is part of a growing number of sanctions from nations allied to Ukraine, which seek to limit economic growth in Russia. In February, the US Government placed new sanctions on Rosatom. According to the US Department of State, sanctions will target "three Russian civil nuclear entities under the Rosatom organisational structure".
Despite former political collaboration with Russian President Vladimir Putin, Kazakh President Kassym-Jomart Tokayev seeks to maintain relations with the US and the EU.
France has recently faced scrutiny for its nuclear ties to Rosatom. France derives approximately 70% of its electricity from nuclear generation. French state-run electricity company EDF signed a strategic cooperation agreement with Rosatom in 2021 to develop green hydrogen, as well as a joint declaration to develop research cooperation.