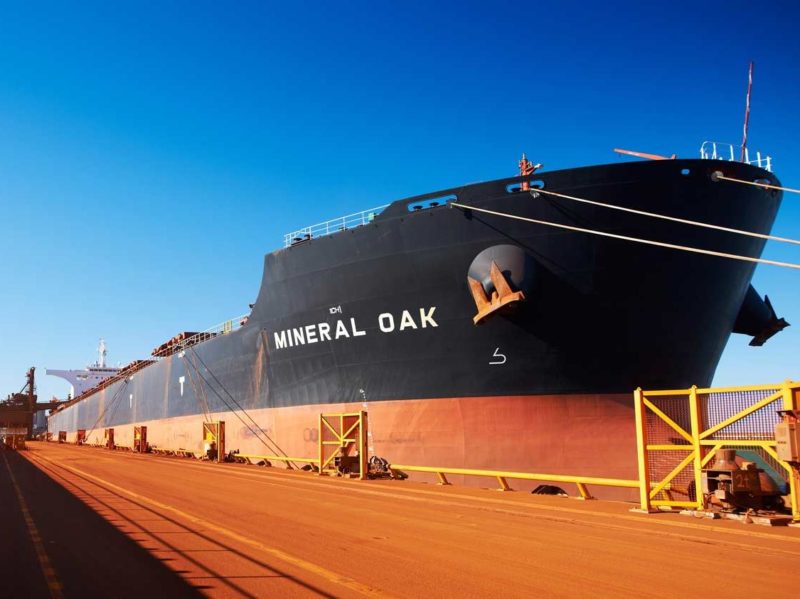 Mineral exporting ports on both the west and east coasts of Australia have begun preparations for the impact of a pair of cyclones, which are expected to hit the coastlines over the weekend.
Cyclone Veronica, a category five storm, is expected to hit north-west Australia on Saturday, and disrupt operations at some of Australia's largest ore-exporting ports. BHP's Port Hedland facility, in the town of the same name, and the nearby port of Dampier saw more than 697 million tonnes of material pass through their gates from 2017 to 2018, with iron ore accounting for 94% of their total exports.
Vessels carrying large quantities of ore belonging to both ports, in addition to the Ashburton facility to the west, have raised anchor ahead of the storm.
The Pilbara Ports Authority warned on Friday: "The Cyclone is expected to maintain its intensity and move towards the Pilbara coastline over the next 48 hours. The Ports of Port Hedland, Ashburton and Dampier have now shut down. All anchorages and harbours have been cleared.
"The Pilbara Ports Authority will continue to monitor weather forecasts and community alert systems.  A further update will be provided when all clear with caution has been declared and port inspections are being conducted."
A similar storm is threatening the country's east coast, with the category four Cyclone Trevor also expected to make landfall on Saturday. The Australian Bureau of Meteorology said that the storm is likely to bring sustained winds of 125mph to the coastline. The government of the Northern Territory has declared a state of emergency and evacuated over 2,000 local residents.
Production at Port McArthur, which is owned by McArthur River Mining (MRM), a subsidiary of Glencore, is expected to suffer, as the cyclones are anticipated to delay shipping operations and cause flooding, which can damage local infrastructure.
The potential loss of infrastructure will be particularly damaging to MRM, which has recently seen considerable investment from Glencore. The owners have invested A$2bn into the MRM complex since 2012, which funded initiatives such as an expansion project in 2013 that increased the mine's annual production of zinc, lead and silver to 5 million tonnes
Both Glencore and BHP have suspended exports ahead of the cyclones' landings, and BHP has stopped operations at its Pyrenees offshore project just off the coast of Western Australia.