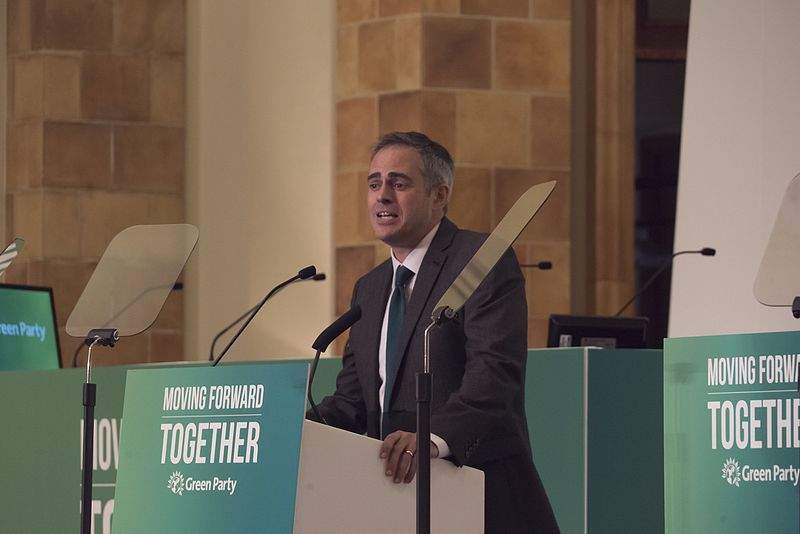 Cuadrilla Resources chief executive Francis Egan has accused Green Party co-leader Jonathan Bartley of 'excessive scaremongering' after the latter suggested the mining company had not properly considered miner safety at its proposed fracking operations near Blackpool.
The company has conducted test drilling since 2011, but concerns surrounding its financial stability and earthquakes caused by drilling at its Preese Hall site have halted developments. Cuadrilla has lodged an application for a mining licence with business secretary Greg Clark, but Bartley, who attended the proposed site last week, believes Cuadrilla has not considered a unique evacuation plan for emergencies.
Bartley wrote to Clark: "As you will know there have been several onshore frack well blowouts across the world and, in particular, a tragic one in the USA that killed five workers and resulted in an air and ground exclusion zone. Given the Preston New Road site's proximity to domestic residences, schools, businesses and a busy arterial road many people are naturally concerned about the potential for accidents.
"It seems clear to me that a decision on whether to grant Cuadrilla a licence to frack should not be made until these matters have been investigated thoroughly and these questions answered satisfactorily."
Egan responded, saying that 'any risk of harm to the workers on site or to the public outside of the site is very low', and that planning works were completed in accordance with existing regulations. Lancashire County Council agreed with Egan's assessment, saying that the risk of an accident at the proposed operation is considered 'medium', and so Cuadrilla is within its rights to develop an emergency evacuation plan which relies on existing emergency services.
Cuadrilla has already come under pressure from campaigners objecting to fracking in the area, leading to the company taking out an interim injunction earlier this month to prevent locals from campaigning on Preston New Road and the surrounding farmland, the areas that will be part of Cuadrilla's proposed operation. Artwork hung publicly in the local area has also been taken down by the county council, which some campaigners have claimed is an unlawful restriction on their freedom.
Last week, the Royal Society and Royal Academy of Engineering said they would update their 2012 report on the risks of fracking, a move welcomed by campaign group Frack Free United. The campaigners are further arguing that the review process should be opened up to a wider range of academics, scientists and community groups, to limit the potential for similar rows to develop in the future.