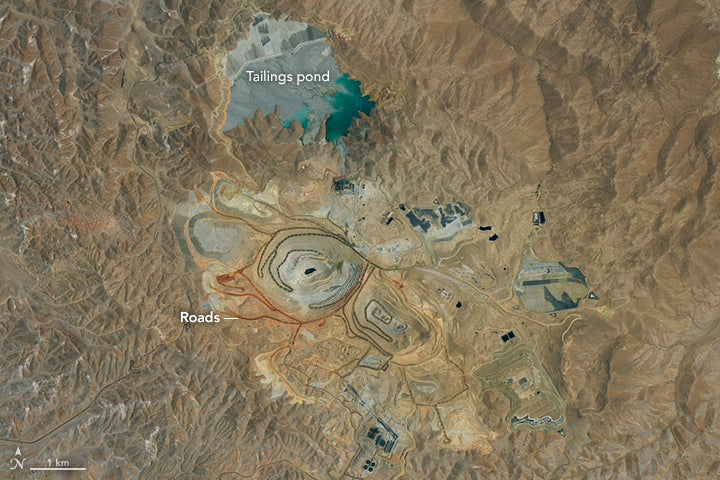 Follow the latest updates of the coronavirus outbreak on our timeline.
Freeport-McMoRan has put its Cerro Verde mine in Peru on care and maintenance for 15 days in response to measures taken by the Government of Peru to contain the coronavirus pandemic.
During this period, the onsite mine personnel will have only limited access to critical activities that are necessary to maintain the mine facilities.
The Cerro Verde mine is an open-pit copper and molybdenum mining complex located 32km south-west of Arequipa in Peru.
Freeport-McMoRan, through its subsidiary Cyprus Climax Metals, owns a 53.56% stake in the mine.
SMM Cerro Verde Netherlands, a subsidiary of Sumitomo Metal Mining, holds 21%, while Compania De Minas Buenaventura and others have a 19.58% and 5.86% stake respectively.
McMoRan noted that Cerro Verde will work closely with Peruvian government to be prepared to restart operations as early as possible.
Last year, Cerro Verde produced over one billion pounds of copper and 29 million pounds of molybdenum.
In October 2018, Freeport's subsidiary Minera Freeport-McMoRan South America signed an agreement with Minera Ricardo Resources to acquire up to 80% in the early-stage Ricardo copper-molybdenum property in Chile.
Meanwhile, the Covid-19 death toll has increased to more than 7,900 globally. A total of over 198,000 confirmed cases and 81,000 recoveries have been reported as of the end of 17 March.
The World Health Organization has called for countries in South-East Asia to implement 'aggressive' measures to fight the coronavirus pandemic.
Many nations, including Italy and Spain, as well as France and Germany, imposed severe lockdowns.