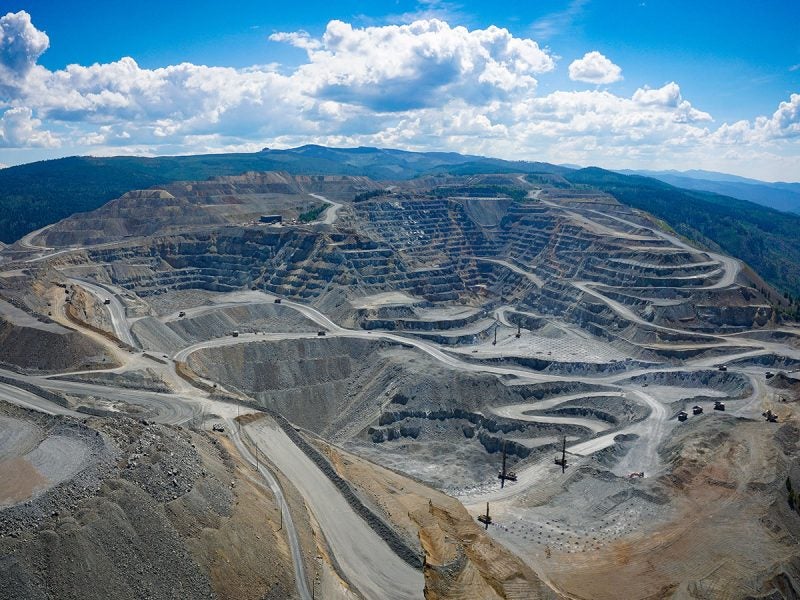 Follow the latest updates of the coronavirus outbreak on our timeline.
Copper Mountain Mining (CMMC) has revised its plan for its British Columbia mine as part of a response to weak copper prices and market uncertainty due to the coronavirus outbreak.
The company has also deferred a $22m capital spend by delaying the installation of the third ball mill at its Copper Mountain mine, until the market condition improves.
Under the revised production guidance, the company expects copper production at the mine to be between 86 and 94 million pounds, down from the previous outlook of between 100 and 113 million pounds.
The company noted that it would delay the mining of higher-grade ore zones in Pit #3 until 2021 when it expects copper prices to recover.
Copper Mountain president and CEO Gil Clausen said: "We are committed to protecting our cash flow and minimising costs given the low and volatile copper price environment that we are currently operating in as a result of the coronavirus impact.
"We have revised our mine plan to protect and grow cash margin so that we are able to comfortably meet all our obligations, including debt service, while continuing with key projects including the installation of the Direct Flotation Reactors."
The company has also cut mining rates by over 25% to between 120,000 and 160,000 tonnes per day (tpd) for the remainder of this year, down from around 200,000 tpd, as part of the revised mine plan.
Meanwhile, the death toll from the Wuhan virus has increased to more than 4,200 as of the end of 11 March.
The recoveries have increased to about 65,000, while the total confirmed cases worldwide have passed 119,000.
Italian authorities announced that the cases in Italy have increased to 9,172 with 463 deaths in the country, while recoveries have increased to 724.
To address coronavirus Covid-19, the World Health Organization (WHO) has published research and development (R&D) roadmap.