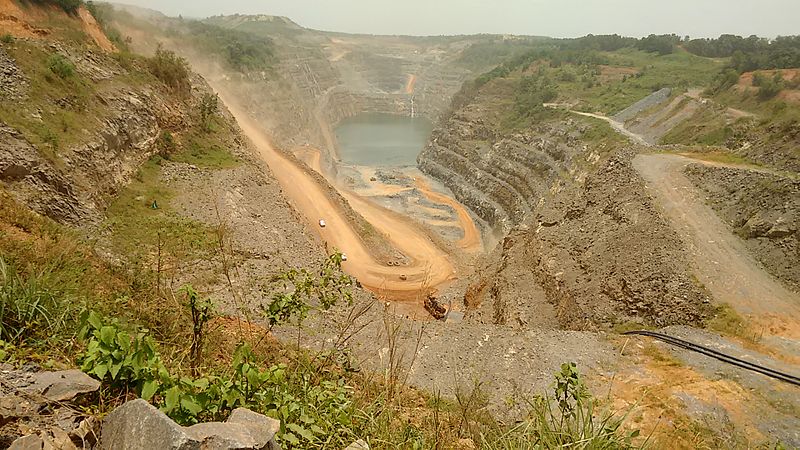 The Concerned Youth of Talensi is calling for the expulsion of China-based mining company Shaanxi following a series of accidents at the company's Ghanaian operations that have resulted in 61 deaths.
The group, which is comprised of local youths and relatives of the deceased miners and is based in the Talensi District of northern Ghana, intensified its protests following an explosion at Shaanxi's Gbani mine last week. The accident killed 16 workers, the latest in a series of fatal incidents at Shaanxi mines that date back to 2013.
The Concerned Youth has criticised Shaanxi for failing to protect its workers, and questioned its use of the explosive gas, which it claims was used to conduct illegal blasting work and "intentionally" harm workers.
The accidents have understandably caused friction between local workers, who feel unsafe and inadequately compensated at work, and the company. The latter further damaged relations by claiming that the 16 victims were not Shaanxi employees, but instead illegal independent miners.
Eight people, including one identified by Shaanxi as an illegal miner, were arrested in the wake of the explosion, and the country's Minerals Commission ordered Shaanxi to suspend its operations at Gbani while it completes an investigation.
"We the people of Gbane [and] Talensi want befitting compensation for the families of the deceased," said Concerned Youth vice president Bismarck Zumah last week. "And we want to state unequivocally that the community is tired of the frequent deaths of our people and for that matter, we can't co-habit with them. They should pack and go. If not, we would advise ourselves."
The growing divide has prompted the Concerned Youth to accuse Shaanxi of operating illegally. Ghanaian law requires a local partner to be involved in any mining operations funded by a foreign company, and the Concerned Youth claims that Shaanxi has taken over any such partnership.
In response to the incident, Shaanxi told The Daily Graphic that all sides must remain patient for the investigations to conclude.
"On behalf of the Shaanxi Mining Company, we wish to commiserate with the bereaved families," said Shaanxi public relations officer Maxwell Wooma. "Those who have died are our brothers and we believe even one life must not be lost in the course of looking for their livelihood. We wish to plead with them to remain calm, while investigations go on."