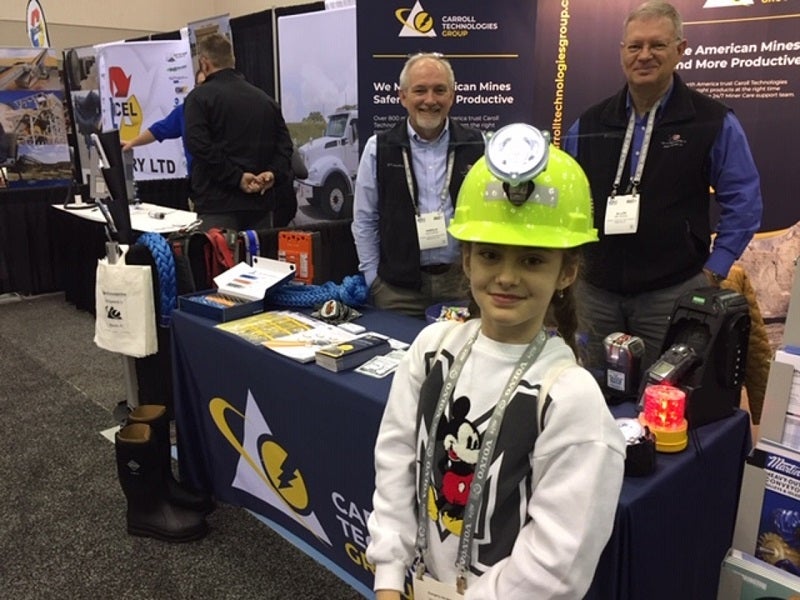 Community and camaraderie within an industry can help the workplace feel less like a job and more like a community. Beside facilitating new partnerships and collaborations, strong relationships between organisations can put them in good stead to face the future as a united front.
Carroll Technologies Group recently treated their friends and clients to a private booth at the Bankers Life Fieldhouse indoor arena, watching the Indiana Pacers go head-to-head with the Milwaukee Bucks in one of the NBA's biggest games of the season. The Milwaukee Bucks ended up securing a successful 106-97 victory over the Indiana Pacers.
Carroll Technologies Group's Josh Johnson said: "It was a great time for everybody. Our guests were able to have some food, drink and fellowship and get to know each other and our company a little bit more, and find out what products and services that we can offer to them."
The match was attended by representatives from mining safety suppliers Luck Stone, Rogers Group and the Allen Company, as well as Fred Weber and Martin Marietta.
Carroll Technologies Group's number one goal is the relationship with its customers
The game coincided with the 2019 AGG1 Aggregates Academy & Expo, where Carroll's team of expert mining consultants set up a booth to advise attendees on the best mining safety solutions for their operation.
"Our number one goal is to develop our relationship with our customers," said Johnson.
"We want them to know that it's not about the products – it's the relationship and the service that we provide for our customers which is important to us."
Carroll Technologies Group is a leading supplier of mining safety technology across the North American region, supplying solutions to over 800 mines across the territory. These mines rely on Carroll and its supplies every day to ensure that their personnel, site and equipment are protected from everyday mining hazards. From proximity detection devices to mining breathing equipment, Carroll touches all bases with the appliances it supplies.
Carroll customers are supported day and night by MinerCare 24/7
The company's customers also have access to the MinerCare 24/7 phone line, which provides round-the-clock technical support. Callers are given instant access to repair technicians, troubleshooting support and access to a vast inventory of spares and repair facilities. They can even request same-day delivery of replacement products they may need from a network of 11 speedy distribution centres.
With 13 support and repair centres in nine states across North America, mine operators can always rely on MinerCare 24/7.