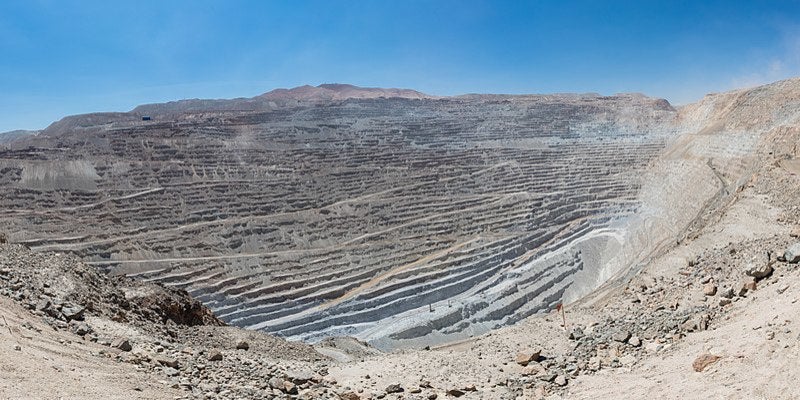 Chilean state-owned copper mining company Codelco is reportedly planning to begin operations at the Chuquicamata underground copper mine by the middle of this year.
Last August, Codelco announced plans to convert Chuquicamata from an open cast mine into an underground facility with an investment of $5.550bn.
The company awarded a $50m contract to Rockwell Automation to transform the century-old open-pit mine into a technologically advanced 'super-cave' mine.
Codelco Chairman Juan Benavides was quoted by Reuters as saying that the commencement of Chuquicamata operations will be 'a fundamental step and milestone in this structural overhaul'.
The company's plans to convert Chuquicamata form part of a $39bn overhaul of its key operations for a period of ten years to maintain production despite declining ore grades at its deposits.
The announcement was made as the company found that Chuquicamata was running out of profitable ore. The switch to an underground mine also aims to extend the mine life by an additional 50 years.
Chile Finance Minister Felipe Larrain confirmed in a news conference that the remaining $400m of $1bn capitalisation for Codelco's overhaul, which was announced in June last year, would be provided by the government.
"Operations will be a fundamental step and milestone in this structural overhaul."
Larrain said: "This is a show of the confidence we have in the company and in the importance of these resources for Codelco to be able to complete its structural reform programme."
Once the mine is converted to an underground operation, its annual production is expected to be 320,000t of fine copper and 15,000t of molybdenum.
Last year, Codelco's Chuquicamata and nearby Radomiro Tomic mines produced 653,000t of the company's total 1.8 million tonnes of output.