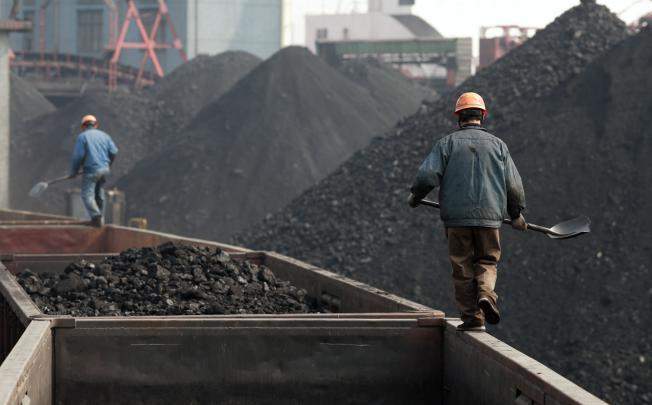 Chinese coal production in July was 2% lower than in the same month last year, as the country produced 281.5 million tonnes of coal, its lowest level since September 2016.
The recent downturn follows a year of high production; China produced 1.98 billion tonnes in the first seven months of 2018, a 3.4% increase on production over the same period in 2017. The production of coke used in steelmaking also declined in the period, falling 4.3% to 35.51 million tonnes, its lowest level since December 2017.
China experienced high temperatures throughout July, with the average temperature reaching 32oC, a degree higher than the historical average, which increased the capital's output of thermal electricity. In order to keep up with demand, China turned to foreign imports of coal, rather than coal produced domestically.
"Coal miners were not under big pressure to ensure coal supplies this summer since China bought lots of coal from the overseas market while stocks at ports have been at a high level," said Huaan Futures analyst Wang Fei.
The trend will be encouraging to the national government, which has sought to reduce the country's production of and dependence on coal in an attempt to reduce air pollution. Fumes from coal production were identified as a key contributor to the clouds of smog that caused schools to be closed and vehicles banned from roads in Beijing and 21 other cities across China in December 2016.
The government has mandated that emissions across the country be reduced by 15% of 2015 levels by 202. Some regions have gone further, with Shanxi province in the north setting a goal of a 20% reduction in sulphur dioxide and nitrogen oxide within two years. Shanxi is home to 26 million people and is one of China's largest manufacturing regions, producing 832 million tonnes of coal in 2016.
"Each city should set up plans on production restrictions in steel, construction materials, non-ferrous and chemicals by the end of September each year," said Shanxi officials, announcing the province's new emissions targets. Each level of officials must make anti-pollution tasks a significant stance in their work. Those who neglect their duties, forge monitoring data or fail the targets will be punished."