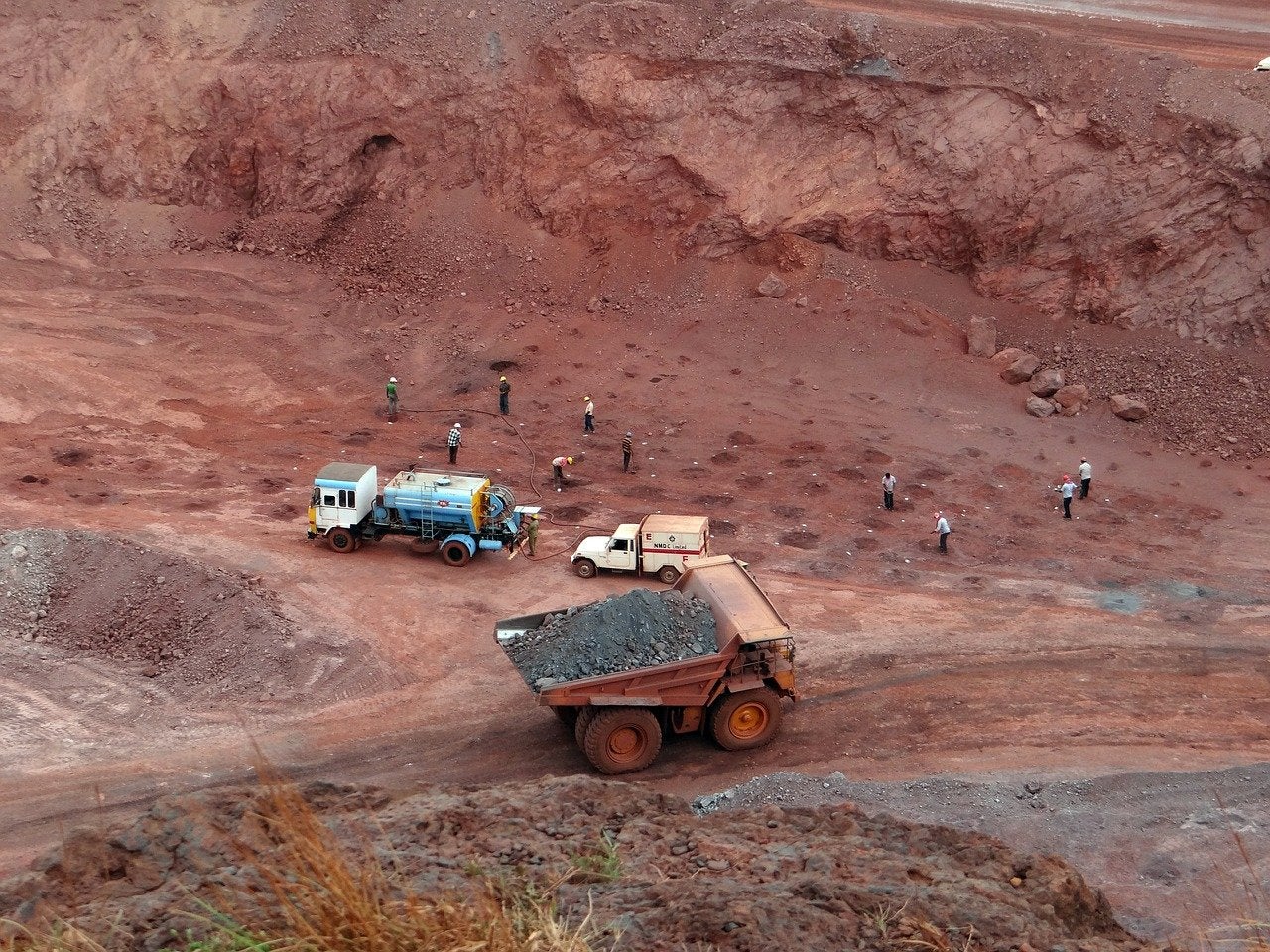 China is reportedly planning to build at least two 'globally significant overseas iron ore mines' by the year 2025 to boost supply.
The move is part of the country's plans to boost the metal's supply and increase its price capacity, reported Reuters citing the Ministry of Industry and Information Technology (MIIT).
According to a five-year plan for the steel sector published by the MIIT, equity output from interests held by Chinese companies in overseas mines should constitute for over 20% of iron ore imports by 2025.
The five-year plan will await public feedback until 31 January.
The plan also calls for more supply of other steelmaking resources such as chrome and manganese.
China is the world's biggest steel producer. Currently, the country relies on imports for nearly 80% of its iron ore. However, there is no certainty on how much of that is from overseas mines in which the country owns stakes.
China has domestic iron ore mines with a much lower grade compared to top producers like Brazil and Australia. The country owns a stake in Guinea's Simandou mine.
Reuters quoted MIIT as stating: "China will accelerate construction of large iron ore projects in West Africa and Western Australia."
The Ministry also noted that China will speed up mergers and acquisitions (M&As) in the steel sector, which will lead to the creation of many 'world-class' steel groups.
By 2025, top five steel producers in China are expected to account for 40% of the country's overall steel output.
MIIT added that new steel production will be strictly restricted in China and new projects of the metal in coastal areas are 'in principle' not allowed.
In August this year, Indian Government restricted China and other countries that share land border with it from participating in commercial coal mine auctions.