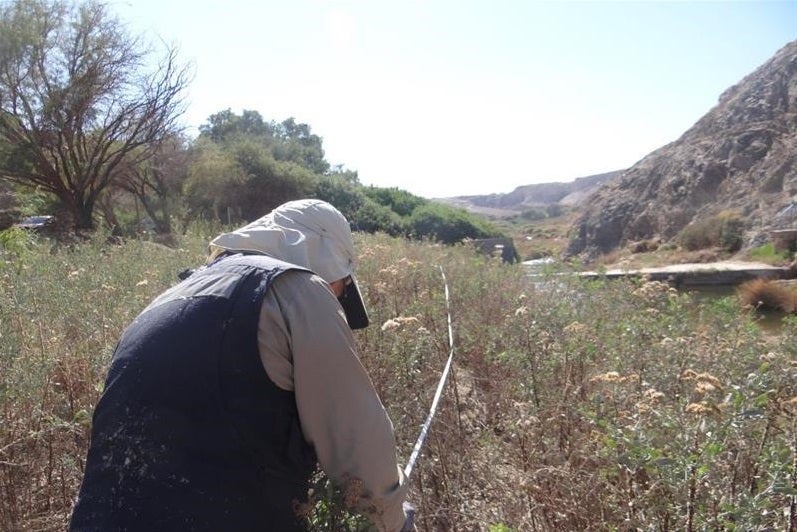 Chilean environmental regulator Superintendence of the Environment (SMA) has filed charges against Glencore's Lomas Bayas copper mine due to non-compliance with water, flora and fauna monitoring.
The sanction process involves a 'very serious' charge for failing to monitor aquifer levels and a minor charge of not having defined the hydrologic and biotic profile in the river, SMA said.
It follows the conclusion of an investigation by SMA based on a complaint filed by Antofagasta's General Directorate of Waters (DGA), citing a reduced number of Loa water frogs, a critically endangered species.
SMA head Emanuel Ibarra said: "After analysing the complaint, a strategy was developed to monitor nearby auditable units.
"In this way, we collected information on the ground and environmental monitoring data, in this case from Minera Lomas Bayas, whose underground water system is located three kilometres from the reported area.
"With this, and after reviewing the background in the framework of its environmental permits, the SMA has formulated two charges against the mining company, associated with water monitoring and monitoring of flora and fauna."
The SMA said the records were missing on the mine's observation well and that the company failed to properly graph measurements such as water depth, pH, temperature and water conductivity in the aquifer.
The mining firm is now required to present a compliance programme within ten business days and formulate arguments in 15 business days.
Located in the Atacama Desert of northern Chile, the Lomas Bayas mine reported production of 64,300t of copper last year.
In a separate announcement, Glencore secured federal funding of up to $25.27m (A$35m) for its CTSCo carbon capture use and storage (CCUS) project.
Glencore's CTSCo test injection project aims to capture CO₂ from the Millmerran power station and subsequently store it underground in Queensland's Surat Basin.