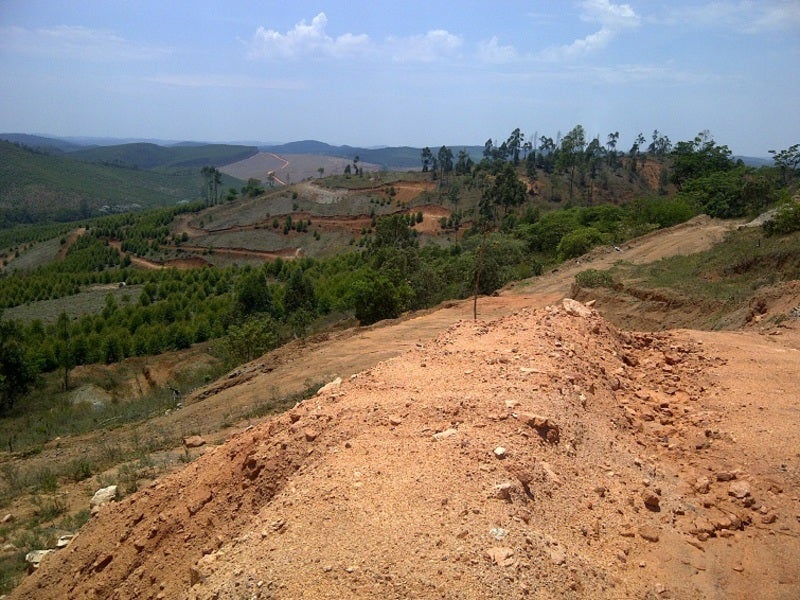 Australian exploration firm Centaurus Metals has signed an agreement to sell its Conquista iron ore project in south‐east Brazil to R3M Mineração.
The proposed transaction is part of the company's ongoing efforts to realise value from its Brazilian iron ore portfolio and is in line with its focus on base metal exploration in the Carajás Mineral Province of northern Brazil.
As per the agreement, Centaurus will receive $500,000 from R3M next month, followed by additional payments, including an upfront payment of $1.5m upon the commencement of production as an advance of the production royalty.
Centaurus is also entitled to a 12% production royalty on all future production from the Conquista project and surrounding exploration tenements.
Centaurus Metals managing director Darren Gordon said: "Assuming that Conquista ultimately reaches production levels similar to those seen at the neighbouring Candonga Project, and based on the current Conquista Project Exploration Target, the royalty has the potential to deliver significant value to us even with conservative assumptions on average mine gate sales prices over the next five‐six years.
"The royalty has the potential to deliver significant value to us even with conservative assumption."
"We will continue to drive the process of extracting value from our iron ore asset base – the next step in which would involve a transaction relating to our development‐ready Jambreiro Iron Ore Project, which we believe could generate very significant cash flows in the current iron ore market environment where significant premiums exist for high grade, low impurity ore."
Based on historical exploration work carried out at the project, Centaurus established an exploration target of 3.5‐8Mt of high‐grade DSO grading 64‐67% Fe, with a further 20‐40Mt of itabirite mineralisation grading 35‐45% Fe.
The company will continue to own a 100% stake of the Jambreiro iron ore project, which is fully licensed for 3Mtpa of production.
Considering the recovery in iron ore prices, the company is exploring options to form a potential joint venture over the Jambreiro project.