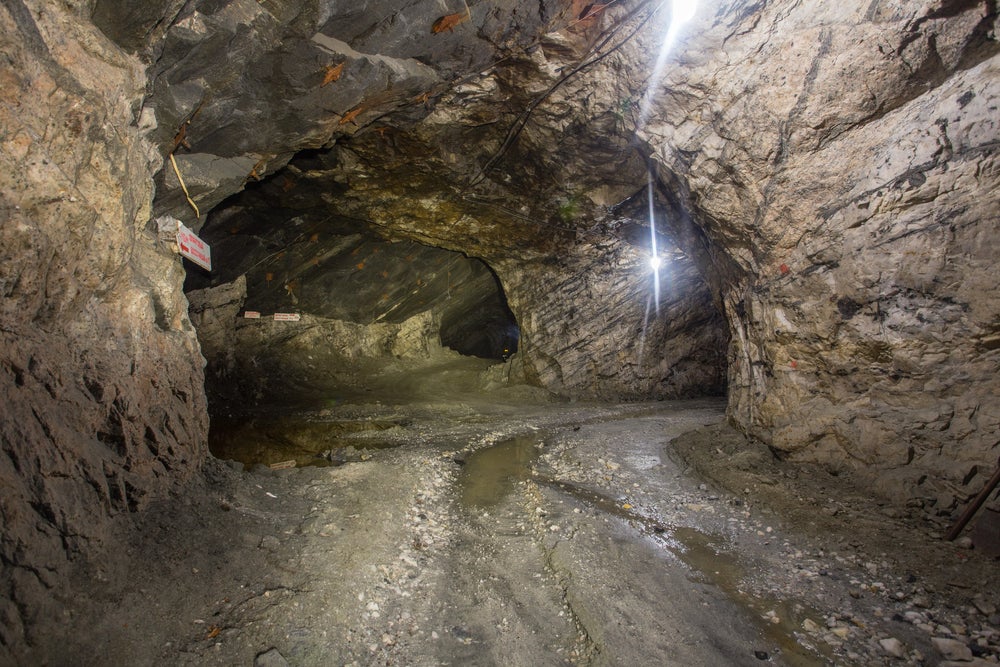 The cave mining industry must re-evaluate how underground mines at depths of more than 1,000m are designed, according to new research from the University of Queensland in Australia.  
"Copy and pasting" mine designs from current shallow mines to deep mass mines could have several knock-on effects, the research found. Construction delays, operational underperformance, cost blow-outs and operation-ending catastrophes could all result from poor design.
"In the past we have considered various geotechnical risk when mining underground, but as we begin mining at depths beyond 1,000m there are going to be geotechnical and operational risks that trump the traditional suite of geotechnical hazards," said Professor Andre van As, author of the study conducted at the WH Bryan Mining Geology Research Centre. 
"The deeper we go, the less forgiving geotechnical hazards are, and companies and stakeholders need to realise that the consequences of not identifying and managing these in design and operational strategies could effectively lead to significant mine underperformance or even premature closure," he went on.
Deeper mining for the energy transition  
As mineral deposits on the surface become rarer and the global energy transition increases critical mineral demand, mining at depth will become more commonplace. 
"There are numerous design parameters and strategies that are unique to operating at depth which need to be thoroughly researched before they can be reliably incorporated into the design and execution," Van As noted. "In cave mines, one of the greatest overarching risks is the stability of the production level – the level where all material is extracted through tunnels and draw points – because if we can't keep those tunnels open then we can't produce ore." 
The report will be presented at the World Mining Congress taking place this month in Australia.
Speaking as part of the conference on Monday, former chief executive of Anglo American Mark Cutifani told audiences that "more mining not less" is needed to reach net-zero targets. He suggested that the industry should play a larger role in the education of academics, politicians and bureaucrats on the role of critical minerals today.  
Several environmental groups and academics have raised concern over the environmental complexities of critical mineral mining as interest and investment in the sector grows.