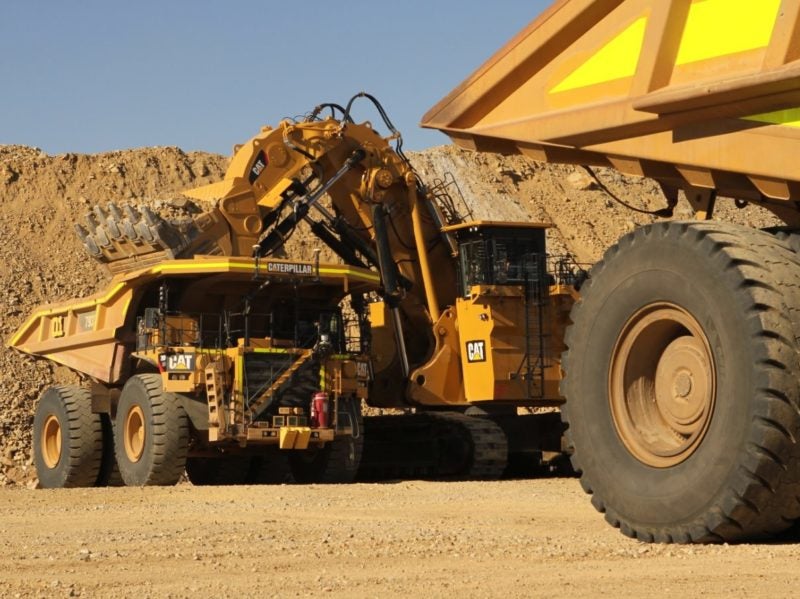 Caterpillar has signed an agreement to supply Rio Tinto with mining machinery, including autonomous trucks and blast drills, to improve operational safety and performance at the company's Koodaideri iron ore project in the Pilbara, Western Australia.
The equipment manufacturer, alongside Australian partner WesTrac, will provide 20 autonomous trucks, four autonomous blast drills and a range of loaders, dozers and diggers, as Koodaideri becomes Rio Tinto's first mine in the region to use Caterpillar technology.
"Technology is rapidly changing our mining operations as we harness innovation to make our operations safer, smarter and more productive," said Rio Tinto iron ore chief executive Chris Salisbury. "The development and adoption of technology will continue to change the way we work and we remain committed to providing opportunities for new roles, new skills, redeployment and retraining."
The vehicles are the latest addition to Rio Tinto's Mine of the Future programme, a project launched in 2008 to take advantage of improvements in technology to improve the effectiveness of mining operations. The company has invested in a number of projects as part of the programme, including the installation of 80 autonomous vehicles at its Pilbara mines and the expansion of its autonomous drilling network to cover more than 5,000km. The Caterpillar machinery will further this scheme.
The machinery will be integrated into Rio Tinto's mine automation system, which collects data to improve operational performance and safety across the company's mines. The two firms agreed to consider the potential expansion of autonomous operations at the Koodaideri site, to inform future decisions regarding automation.
Rio Tinto plans to expand its operations in the region, with a new production hub at Koodaideri increasing annual production to 43 million tonnes from 2021. The company is already reporting a 2% increase in exports from the Pilbara in 2018 compared to 2017.
The miner hopes that greater automation will help continue growth, and reduce safety risks by reducing the number of workers who need to be present at sites during mining.