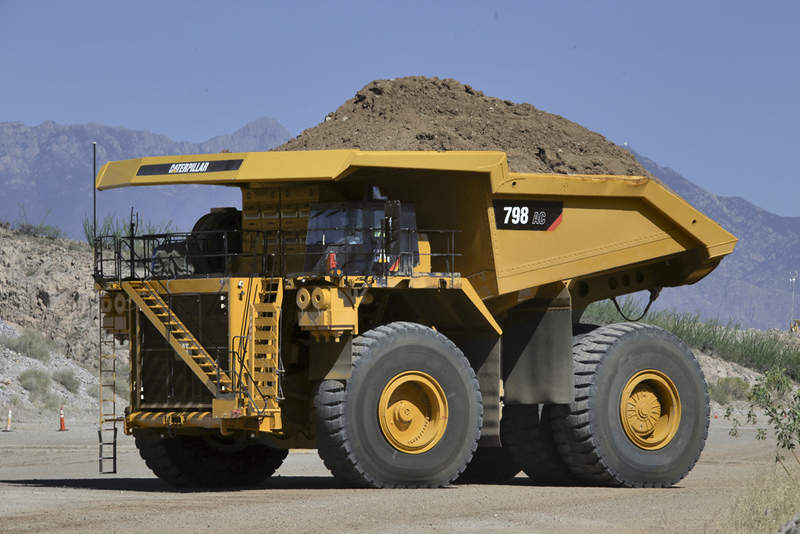 US equipment and machinery maker Caterpillar has unveiled two new mining trucks to expand its truck portfolio in the mining industry.
Designed to deliver efficient production, the new Cat 798 AC and the 796 AC ultra-class trucks are expected to be made available in the second quarter of next year.
According to the company, the electric-drive 798 AC, which features a 372t payload, joins the mechanical-drive Cat 797F in the 400-short-ton size class.
Meanwhile, the electric-drive 796 AC delivers a 326t payload and is set to replace the Cat 795 AC in regions where stringent regulations are in place to control engine emissions.
Caterpillar noted that the trucks were designed to provide class-leading payload, high reliability and simple serviceability.
The AC powertrain of each truck draws from the Cat 795 AC and Cat 794 AC.  The company manufactures the Cat AC electric drive, which serves as a source for the powertrain.
Both the new trucks are powered by the Cat C175-16 diesel engine that can be configured to meet US EPA Tier 4 emissions regulations.
Customers are also offered a choice of 2610kW or 2312kW engines to meet the mine's needs.
According to the company, software changes can be made to adjust system power so that production targets can be met or to enable smooth operation in mixed fleets.
"Both truck models are designed to minimise empty machine weight, as configured in the field."
In a statement, Caterpillar said: "Both truck models are designed to minimise empty machine weight, as configured in the field. The design enables the 798 AC to carry its class-leading payload of 372 tonnes (410 tonnes) and to haul more material each cycle on 59/80R63 tires.
"Both new trucks feature four-corner, oil-cooled disc brakes as well as dynamic braking for stable handling and fast stopping. Superior retarding capability, blended braking and the Cat Traction Control System help boost productivity and enhance safety."
Furthermore, open engine access and service platforms enable simplified maintenance tasks, while the modular design supports easy removal and installation of components.