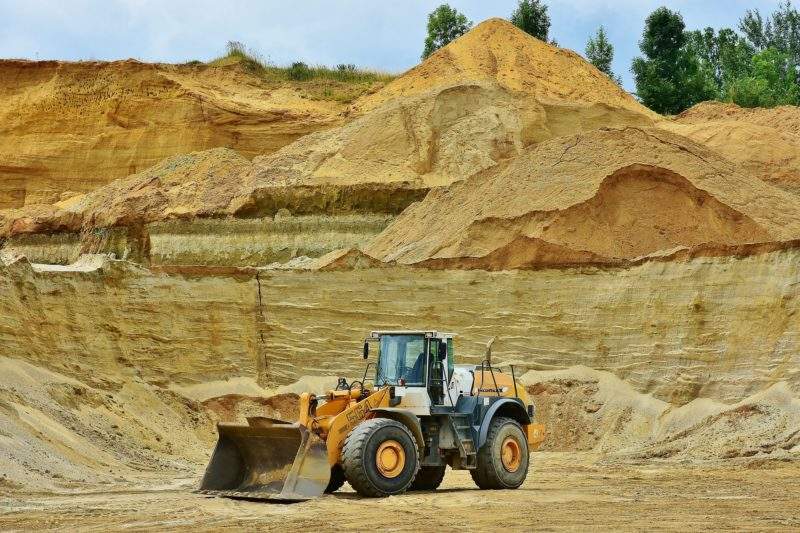 Carroll Technologies Group provides electrical and electronic products and services to more than 800 mines in the US. Carroll Engineering president Allen Haywood spoke to JP Casey about changes in the mining industry and how a comprehensive service programme benefits both Carroll and its customers.
Electrical services for mine operations
Carroll provides a range of electrical products to mines, from circuit breakers and contactors to load-break switches and ground monitors. The company covers all aspects of power supply, including custom-built items such as belt starters and controls, which can be tailored to the specifications of individual operations. It also sells a variety of electronic equipment ranging from hand-held test and monitoring equipment to machine-mounted atmospheric monitoring devices.
Carroll Engineering president Allen Haywood spoke about the company's leaky feeder system: a single wireless communication network onto which a range of tracking, monitoring and communicating devices can be added to create a single, comprehensive network. "If it's a leaky feeder system with additional components added to it, it needs servicing, alongside any other type of electrical components that are underground," he said.
The company visits its customers regularly to conduct checks on equipment, to repair and replace malfunctioning products and instruct local workers on the operation of Carroll's products. Haywood was keen to emphasise that providing this service, rather than only delivering individual products, is the basis of the company's approach, saying "For many product lines we distribute for, it's not just a sale, but more importantly the service of this equipment.
"We don't just sell electronic components and electronic devices, but we support those products with the repair and services and training after the sale, so that adds an extra value to that component that they have purchased for years to come."
The PBE Gen II Phone. Credit: Carroll Technologies Group
Research and development
Haywood was also clear that these personalised services have been an enduring element of the Carroll approach as the company has grown over the last 40 years. And he believes this has often lead to beneficial two-way relationships between Carroll and its customers. The latter are offered a range of refurbished and new equipment, and can benefit from the tailored products Carroll provides; the company itself can use the regular site visits to inspect how the products are used in-situ, putting this information into improving existing products as well as to research and develop new ones.
New equipment is also subject to a series of guidelines from the MSHA, Miner Act and individual manufacturers, that Carroll remains aware of. "We repair these electrical and electronic components according to the original manufacturer's guidelines, and any other approvals that may fall upon those components, we adhere to those guidelines," said Haywood.
The mining industry's shift to safety
Carroll's focus on safety is starting to be replicated by the wider mining industry, according to Haywood. "I think the industries have changed over the years, and as time goes on, it's not just about production and being profitable but safety is at the forefront, I believe, and is everyone's number one concern. That's a lot to be proud of, to see our industry's concern is first and foremost the safety of its workers," he said.
Haywood used the example of circuit breakers, which are now regulated and monitored by Carroll in a much safer way than previously. "Circuit breakers in the past were repaired by people that were not certified to repair, and this was very common. We've had accidents in the past where people would go in and switch on a circuit breaker – throw the power on a circuit breaker – and because it could have possibly not been repaired to factory specifications and guidelines, a flash can occur and that employee can experience serious burns.
"But now we have a factory service programme which reduces liability concerns for customers, worrying about if the repairs were done properly; it's done through a direct connection with the manufacturer, so that no one has to be concerned."
Haywood was keen to emphasise that Carroll remains focused on improving electrical and safety equipment in the future. "We're always continually making advances to improve our services and to stay at the forefront of new technology that's being developed for productivity and safety, really putting the emphasis on safety in our industries," he said.
"That's the number one focus of everyone now, it's safety."
Harrington LX003 Lever Hoist. Credit: Carroll Technologies Group