The Canadian Government has announced $32m (C$40m) in funding to support the Centre for Excellence in Mining Innovation's (CEMI) $89.9m (C$112.4m) Mining Innovation Commercialization Accelerator (MICA) Network.
The pan-Canadian MICA initiative aims to expedite the development and commercialisation of innovative technologies that can make the mining sector more productive and sustainable.
It also aims to modernise, improve productivity and environmental performance of mining, strengthen the mineral supply chain in the country, and boost domestic and export sales.
It is also expected to contribute to Canada's green economic recovery.
Headquartered in Sudbury, Ontario, MICA will operate through the main partners, including the Bradshaw Research Initiative for Minerals and Mining, InnoTech Alberta, Saskatchewan Polytechnic, MaRS, Le Groupe MISA and the College of the North Atlantic.
MICA is anticipated to aid the creation of 900 jobs and support at least 12 new businesses.
It is also expected to facilitate the commercialisation of at least 30 new products, services or processes, as well as help introduce innovative non-mining technologies to the mining sector and vice-versa.
Canadian Minister of Innovation, Science and Industry Francois-Philippe Champagne said: "Today's announcement will help bridge the innovation-to-commercialisation gap for the benefit of both Canadian mining companies and innovators by providing them with the tools, knowledge and expertise they need to meet the future demands for Canada's critical minerals."
MICA will secure at least $80m (C$100m) in investments from the private sector and plans to expand its membership to more than 350 businesses and organisations.
Commenting on the initiative, MICA Network president Douglas Morrison said: "Supplying the demand for the minerals and metals needed to advance the green transition to a low-carbon economy is critical, but if mines are to produce more and do so faster, cheaper and more sustainably, implementing innovation is essential.
"The MICA Network will help mobilise investments, grow Canadian SMEs, and establish Canada's leadership role in addressing climate change."
Free Report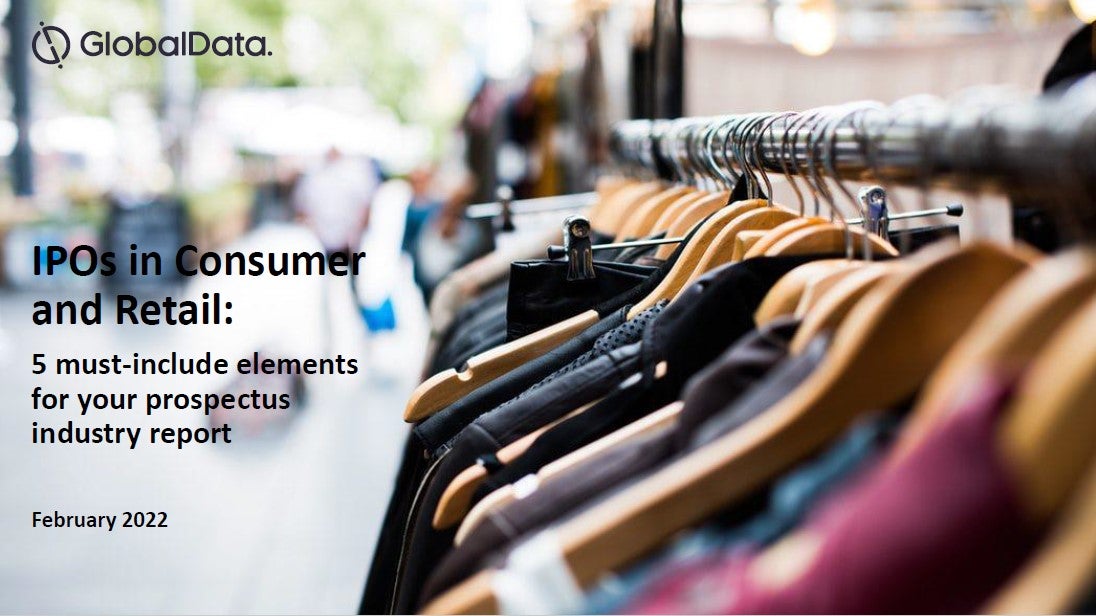 What's missing from your IPO industry assessment?
IPO activity all but stopped in 2020, as the investment community grew wary of the effects of COVID-19 on economies. No matter how deserving a business was of flotation, momentum was halted by concerns of when a 'new normal' of working patterns and trade would set in. Recently, sentiment has changed. Flotations picked up again during the second half of 2021, and now in 2022 the mood is decidedly optimistic. Business leaders have their eyes on fast rebounding economies, buoyant market indices and the opportunity once again to take their businesses public. As a result, global IPOs are expected to hit back this year. With GlobalData's new whitepaper, 'IPOs in Consumer and Retail: 5 must-include elements for your prospectus industry report', you can explore exactly what is needed in the essential literature. GlobalData's focus lies in the critical areas to get right:
Macroeconomic and demographic environment
Consumer context
Industry environment
Competitive environment
Route to market
Interested to learn more about what to include in your IPO Industry Assessment report? Download our free whitepaper.
by GlobalData