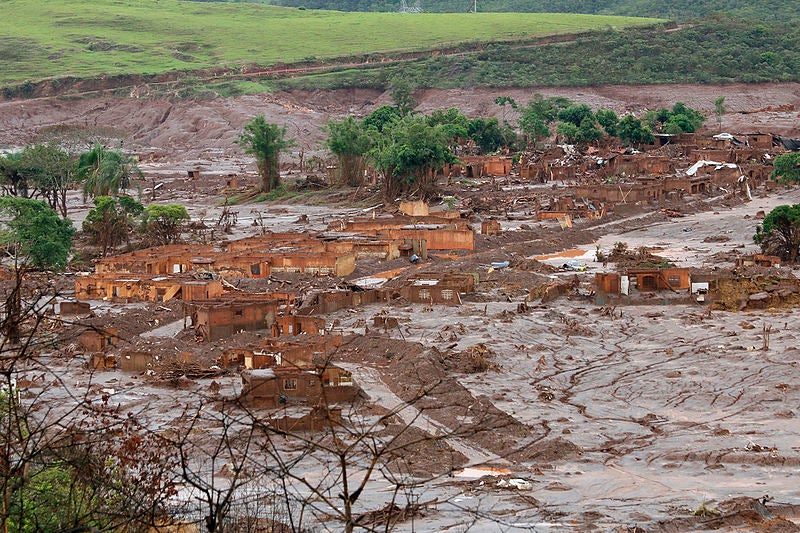 A court in the Brazilian state of Minas Gerais has ordered the re-arrest of 13 Vale employees and contractors for their roles in the collapse of a dam at the company's Córrego do Feijão iron mine in the state.
The individuals, including 11 employed by Vale and two by international auditor Tuv Sud, were originally released from prison by an appeals court order on 5 February. However, as criminal investigations into Brazil's greatest environmental disaster continue, the court has called for the thirteen to be arrested again, as they were involved in assessing the safety of the dam.
Brazilian prosecutors have also opened investigations into more than 100 other mines across the country, fearing that other projects may be similarly unsafe. The investigation focuses on the relationship between large mining companies and the independent contractors they typically employ to carry out safety inspections. Contractors are reportedly encouraged to pass buildings as safe regardless of their working conditions, for fear of missing out on future contracts with the mining companies.
The arrest warrant brings the total number of Vale employees believed to be responsible for the collapse of the dam up to 15, following the voluntary resignation of four executives earlier this month, including CEO Fábio Schvartsman.
Since the accident, Vale has been active in both clean-up operations and installing preventative measures at its other operations to ensure similar disasters do not happen in the future. The company created a group known as the Extraordinary Independent Consulting Committee for Dam Safety (CIAESB) in the wake of the disaster, and yesterday reshuffled its membership, promoting civil engineer Pedro Repetto to the committee.
"The CIAESB will be dedicated to providing support to the board of directors in questions related to the diagnosis of safety conditions, management and risk mitigation related to Vale's ore dams, also providing recommendations of actions to strengthen safety conditions of those dams," said Vale in a statement. "All the indications for the composition of this committee were based on recommendations of the international consulting company Korn Ferry."