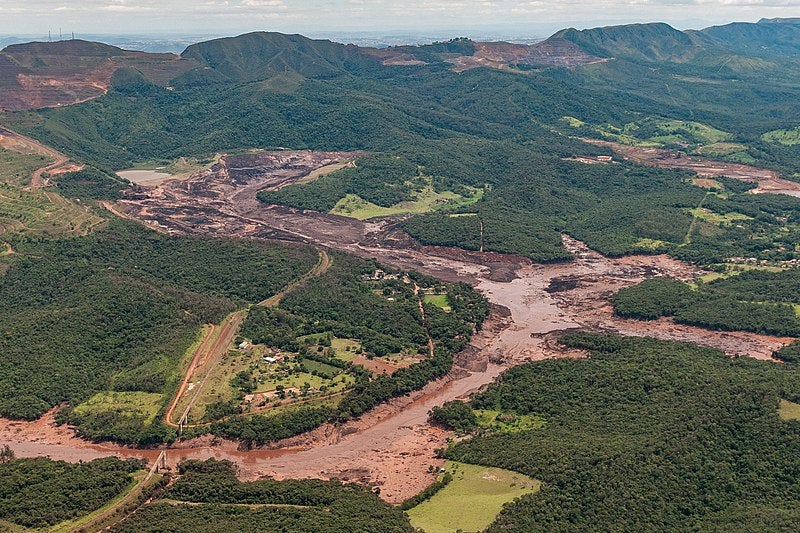 Brazil's Senate has passed a new bill that introduces tighter rules regulating the safety and inspection of dams in the mining industry across the country.
The bill sets fines of up to R$1bn ($187m) if the mining companies fail to comply with it, Reuters reported.
The law reinforces the prohibition of the use of upstream dams for tailings ponds, like the one that collapsed at Vale-operated mine in Brumadinho last year.
On 25 January 2019, the dam, which is located near the Córrego do Feijão iron mine, collapsed causing a mudslide to hit the town of Brumadinho.
This incident is considered one of the worst environmental disasters in Brazilian history, with 84 people confirmed dead and around 270 still missing.
The disaster led to the Brazilian Government banning the construction of new upstream mining dams in February 2019. In July of the same year, Vale agreed to pay compensation to the families of the victims.
Reuters quoted senator Antonio Anastasia as stating: "Dams of this type will have until February 2022 to be de-commissioned and changed under a security and demobilisation plan."
The latest bill also prohibits the construction of any tailings dams close to communities within 10km distance or a 30-minute drive below the tailings dam.
In July, the Ecuadorian Government introduced new and tighter rules regulating the construction and operation of mining waste dams to avoid disasters similar to the one in Brazil in January last year at a Vale-operated site.
Meanwhile, in a separate development, Vale said it failed to meet safety standard levels for three dams in Minas Gerais state, adding it did not see any impact on the production of iron ore this year.