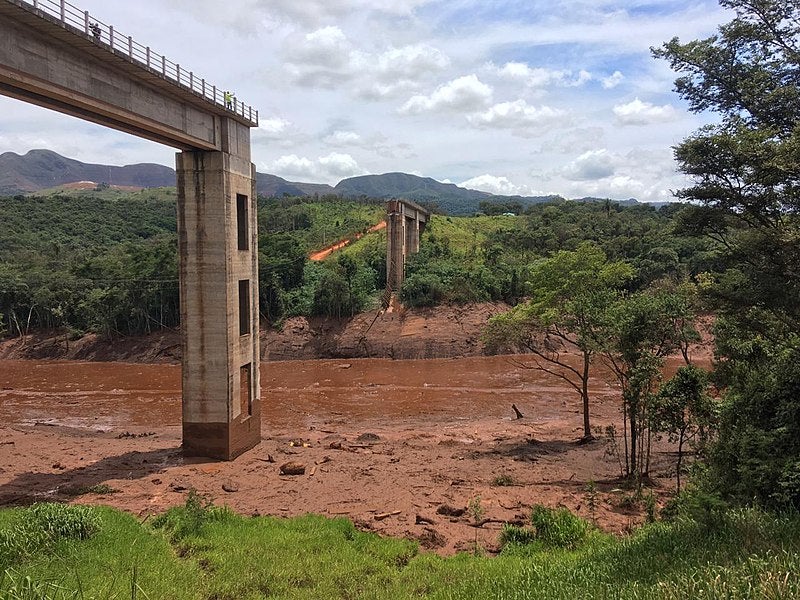 Brazil's regulator the National Mining Agency (ANM) has extended the deadlines for the closure of dangerous mine tailings dams by up to four years.
The Brumadinho dam collapse that occurred at a Vale facility in January claimed the lives of more than 240 people, reported Reuters.
Tailings are the muddy waste produced in the process of mining for iron ore and other minerals, which are often stored within a dam.
ANM banned construction of new upstream dams in response to the loss triggered by the Brumadinho dam collapse, and in February, the Brazilian state of Minas Gerais passed a law to make their construction illegal.
Under the new law, mining companies will be prohibited from building upstream dams in the state, and will have three years to decommission existing structures.
The latest law passed by government also states that the larger upstream dams will now have to completely shut down as part of a process known as de-characterisation, by 2025 or 2027.
According to the law, a deadline for smaller dams was given as 2022. All upstream dams that are in operation must be deactivated in 2021, with a condition of not adding any new tailings to the dams.
ANM director Eduardo Leão was quoted by Reuters as saying: "The practice of decommissioning and de-characterisation of dams is new to the whole mining sector in Brazil."
Vale reiterated its commitment to completely destroy nine remaining upstream dams that have already been deactivated, said Reuters.
Last month, Vale agreed to pay compensation of $107m in collective moral damages and $186,000 to the relatives of each of the victims of the Brumadinho iron ore mine disaster.