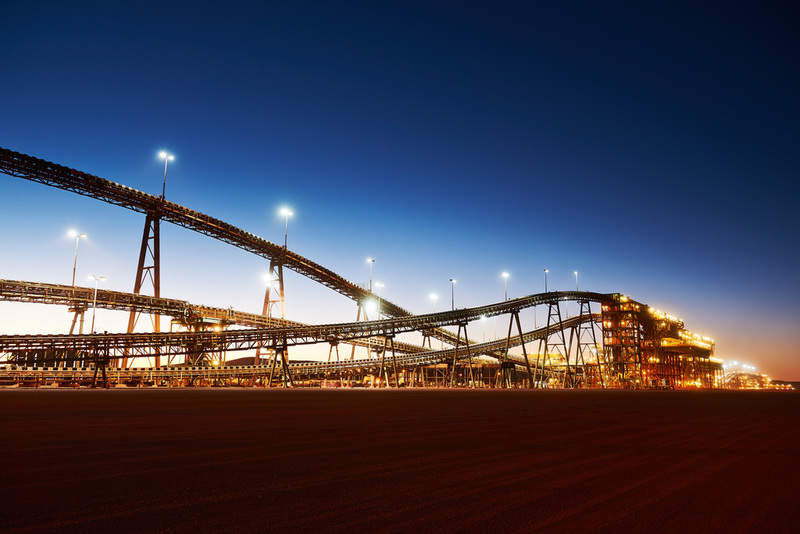 US President Donald Trump has announced $200bn of tariffs on Chinese imports, a move which has sparked a fall in metals and mining shares, and undermined investment, according to BHP.
The mining giant released its annual financial report on Tuesday, which argued that the escalating trade war between the US and China has undermined free trade, and led to uncertainty in the world's largest economies.
The US has announced a 10% tariff on over 5,700 Chinese products, which will rise to 25% from 1 January 2019. This has resulted in lower prices of nickel, copper and aluminium on the London Metal Exchange, and a drop of 1% in the FTSE 350 Mining Index.
"The rise of US-China trade tensions [and] protectionist policies could hurt consumer purchasing power and productivity growth," said BHP in its report. "Purchasing power is reduced through higher prices for imported goods and domestic goods with imported components. Reduced competition and the unintended consequences of restrictive migration policies on the free flow of world-class talent would dent productivity growth."
BHP's short-term pessimism is being reflected in the performance of mining companies. Mining shares have fallen by 16% since June, while the price of nickel has plummeted by 22% in the same period.
Citi analysts have also reported in the Financial Times that Trump's tariffs could reduce China's real GDP growth by up to 1%.
The company is more optimistic about the mining industry in the long-term, however, as improvements in technology could positively impact the global supply chain.
"Our diversified portfolio provides some protection against negative disruption of demand caused by technological change," said BHP in the report. "From the supply perspective, advanced mining methods should drive further efficiency, unlocking high-cost resources and offsetting grade decline."
BHP chairman Ken MacKenzie wrote in the report's introduction that the company's "long term view remains positive and we are well placed to meet demand for commodities that the world needs well into the future."