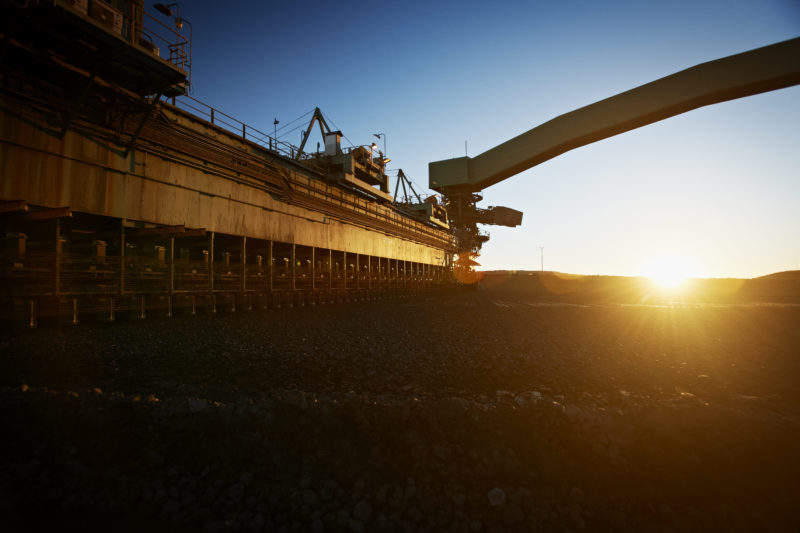 Mining giant BHP has deployed drones at its ocean freight operations to improve productivity and worker safety, following similar schemes at its mining projects.
The drones will be used on a trial basis at some of the shipping operations, which carry a total of 300 million tonnes of cargo a year, to inspect holds and take equipment readings, eliminating the need for human workers to do these jobs. BHP hopes that the drones will be more accurate than human workers and will ensure humans are not placed in potentially dangerous environments as the inspections are completed.
"The hold inspection process involves ships which have five to nine holds which a person checks by climbing down ladders," said BHP vice president of marketing for freight operations Rashpal Bhatti. "The inspector has to be physically fit, use fall protection, and carry a parrot [oxygen meter] to make sure there is enough air in the hold."
"With drones, we can fly them into a hold and capture 4K images, but also infra-red, and other types of cameras that can show cracks or other specific parameters that cannot be seen with the naked eye.''
BHP also claims that the use of drones has reduced inspection time from an hour per hold to just 15 minutes.
The company already uses drones at its mining operations in Queensland, Australia, where drones have been fitted with cameras to provide aerial footage of mine sites that are then used to create 3D maps. BHP reports that using drones rather than planes for this work has reduced mapping costs at the Bowin Basin coal project in central Queensland by A$5 million a year.
Maintenance, construction and inspection jobs are among the most dangerous on vessels, with 76 injuries in these jobs in the offshore sector recorded in the UK between 2014 and 2015. As mining companies look to improve safety across their supply chains, drones could be an integral part of ensuring worker safety.
"You have a better way to assess the condition of the hold, and you are removing a person from a potentially hazardous situation,'' said Bhatti. "We are working with ship owners on this and other ways to use technology to improve safety and productivity."
Mining Technology's Mining Safety content is supported by USA mining safety specialists Carroll Technologies Group.