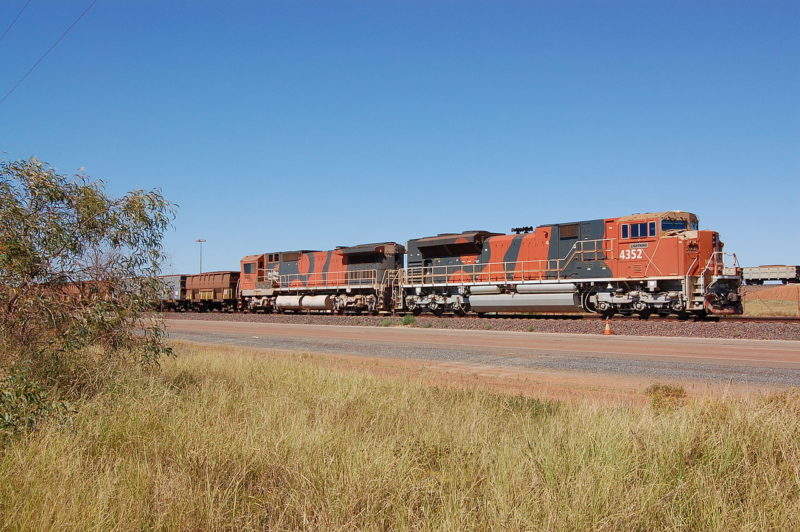 BHP has suspended its rail operations in the Pilbara region of Western Australia after a train carrying 268 wagons of iron ore travelled 92km without a driver, prompting an investigation from the Australian Transport Safety Bureau (ATSB).
The train was transporting minerals from BHP's Newman Mining Hub to the Port Hedland complex, a rail journey of 422km, when the driver stopped the train at 4:40am on Monday morning to inspect one of the wagons.
The train, which had reached the halfway point of the journey, then began to move before the driver could return, and eventually travelled for nearly 100km before being deliberately derailed by the railway's control centre around 119km from Port Hedland.
A BHP spokesperson confirmed that there we no injuries in the incident. "A Western Australia iron ore train has been derailed near Turner on route to Port Hedland this morning. No one has been injured. We are working with the appropriate authorities to investigate the situation," she said.
The ATSB is currently collecting evidence and information on the incident, with a view to producing a report next year. This is not the first derailment involving a BHP train, with 40 wagons being stopped elsewhere on the Port Hedland rail network last February, and 25 wagons coming off the rails along the same line from Newman to Port Hedland in December 2015.
Port Hedland is one of the Pilbara region's three largest iron ore-exporting ports. BHP's Pilbara operations produce up to 155 million tonnes of iron ore per year, and the company operates more than 1,000km of rail infrastructure in the region, so Port Hedland will not be completely cut off from ore deliveries.
The news follows Rio Tinto's successful development of a driverless train, which carried 28,000 tonnes of iron ore through the Pilbara region in July.
Mining Technology's Mining Safety content is supported by USA mining safety specialists Carroll Technologies Group.