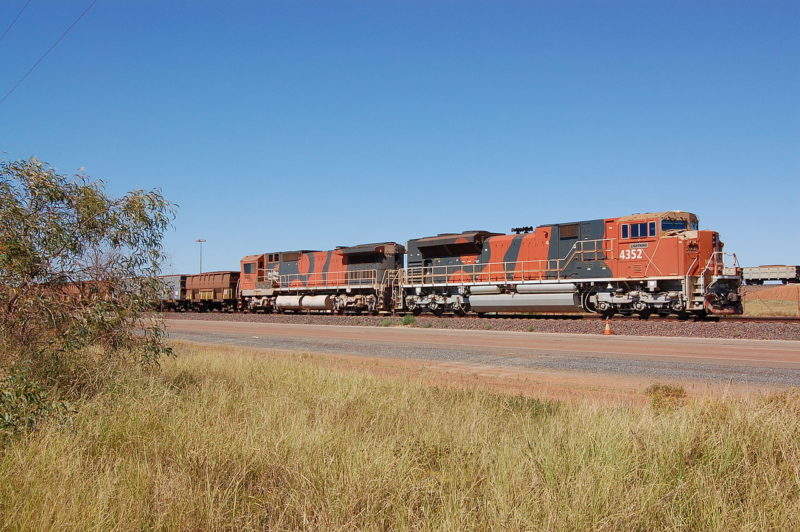 BHP has announced that a combination of mechanical faults and human error contributed to last week's incident, when a runaway train carrying iron ore travelled 92km without a driver before being derailed.
The driver had stopped the train at the halfway point of a 422km journey from the company's Newman Mining Hub to its Port Hedland complex in the Pilbara region of Western Australia (WA). They disembarked to inspect a braking control cable, which had become disconnected.
An investigation into the incident, led by BHP and the Australian Transport Safety Bureau, revealed that the driver had not engaged the train's emergency air brake before disembarking the train, meaning the train was only held in place by a separate electric brake system. The electric system automatically released after one hour, causing the train to begin moving before the driver could return.
"Our initial findings show that the emergency air brake for the entire train was not engaged as required by the relevant operating procedure," said Edgar Basto, president of BHP's WA iron ore operations. "Due to integration failure of the backup braking system, it was not able to deploy successfully. The train was then derailed intentionally, because it could not be brought to a stop with the braking system."
BHP eventually derailed the train and suspended rail operations in the Pilbara while it conducted the investigation. The incident is estimated to have cost the company significantly.
Perth Now cited an "industry source", who claimed that BHP could lose up to 8 million tonnes of production as a result of the stoppages, and lose $55m a day due to disruptions to the supply of ore to Port Hedland, and its overseas customers. The derailment also destroyed 1.5km of track, which will have to be replaced.
The company has yet to clarify why the braking control cable became disconnected in the first instance, or why the electric brake released after one hour.
No-one was injured in the incident, and BHP restarted rail operations between Newman and Port Hedland this week, minimising financial losses from the accident.
Mining Technology's Mining Safety content is supported by USA mining safety specialists Carroll Technologies Group.