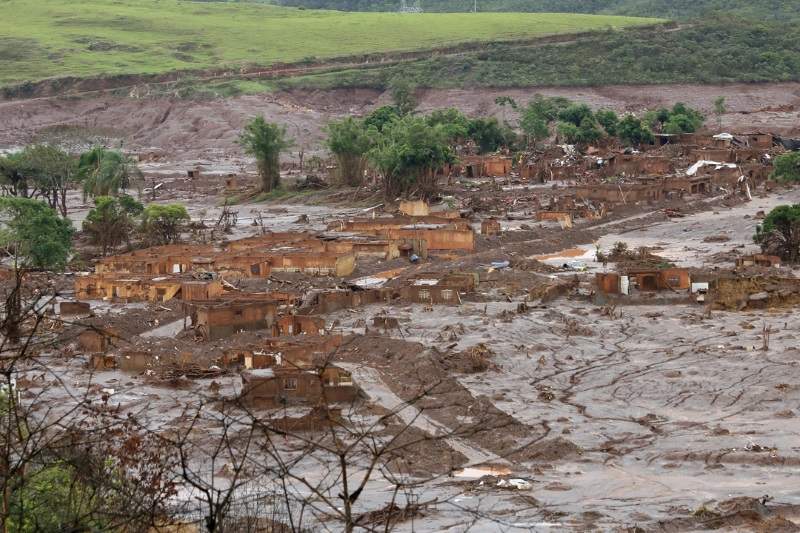 Anglo-Australian company BHP has agreed to pay a group of shareholders $50m to settle the Samarco disaster lawsuit related to the Brazilian dam's failure in 2015.
This comes as the mining major continues to negotiate a civil claim worth $41bn in the country.
"BHP has agreed to pay the plaintiffs $50m, with no admission of liability."
The mine is equally owned by BHP and Brazil's Vale. In November 2015, the tailings dam failed, leading to the deaths of 19 people and severe environmental damage. The communities of the Bento Rodrigues area were particularly affected.
Under the terms of the agreement, BHP has agreed to pay the plaintiffs $50m, with no admission of liability.
This deal is subject to approval by the court approval.
The case was brought to the court on behalf of purchasers of American depositary receipts between September 2014 and November 2015.
Meanwhile, the company also announced that an agreement signed in June with Brazilian federal and state prosecutors, that enables it and Vale a two-year process to settle the wider $41bn civil claim, was ratified by a Brazilian federal court.
Samarco expects to secure all licences required to resume operations by 2019.
Samarco operations have the capacity to produce 30.5Mtpa of iron ore pellets and to process 32Mtpa of concentrate.
Meanwhile, BHP is investing more investment into nickel mine development and exploration in Western Australia.
It is constructing a battery-grade nickel sulphate plant outside Perth and is looking to increase its production to become self-sufficient.
Nickel is a key component in new battery technologies to enable cars to travel on just a single charge.
Further usage of more nickel reduces costs as it would cut down the use of cobalt, which is expensive but serves a main element of electric vehicle (EV) battery technology.