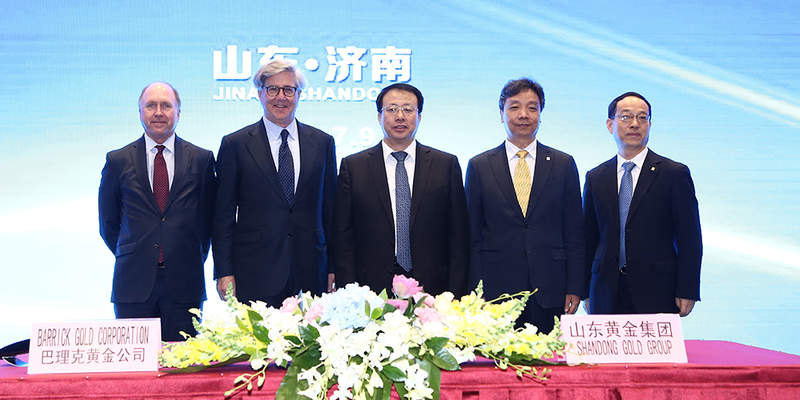 Barrick Gold has signed an enhanced strategic cooperation agreement to strengthen ties with China's Shandong Gold Group and explore acquisition opportunities.
The development comes after the two companies entered a deal last year, through which Shandong Gold Mining acquired a 50% interest in Barrick's Veladero mine in Argentina for $960m.
Under the terms of the new agreement, the companies will share technical expertise and best practices in areas such as mining technology, information technology, information management and digital innovation.
Knowledge-sharing between the firms will cover mining, engineering, construction, social and environmental management, and finance, while they will also give each other access to their respective supplier networks, service providers, investors and capital providers.
"This agreement will allow us to take our partnership to the next level."
Barrick executive chairman John Thornton said: "Over thousands of hours and many site visits, we have worked side-by-side to deepen our understanding of each other's values, strategic priorities, and operating capabilities.
"This agreement will allow us to take our partnership to the next level, as we jointly explore opportunities to enhance long-term value for our respective owners, as well as our government and community partners."
Shandong Gold is currently assessing the potential of developing a mining project at Lama in Argentina.
The Chinese firm is carrying out the evaluation of potential synergies between the Lama project and the nearby Veladero operation.
Once the study is completed, the companies may reach an agreement to undertake further studies and technical work to evaluate multiple development options, including the construction of an open-pit mine at Lama; and the feasibility of using heap leach processing for low-grade and easy-to-leach gold ore.
In addition to evaluating joint investment options in organic mining projects currently owned by one of the two companies, the parties have agreed to explore the possibility of collaborating on acquisition opportunities or potential asset sales.