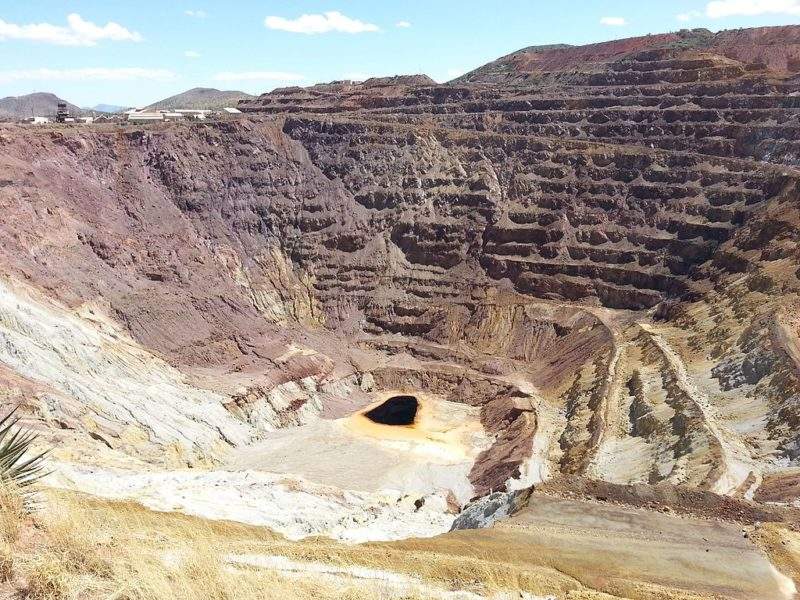 Arizona will be the only state to elect a new State Mining Inspector when the US goes to the polls on 6 November, with both major parties putting forward a candidate to oversee mining operations and safety in the state.
The Mine Safety and Health Administration (MSHA) has recorded 11 fatal accidents at coal and metal/non-metal operations in the state in the last decade. The inspector's office is responsible for inspecting every active underground mine employing at least 50 workers at least every three months, and every other mine at least once a year.
Arizona is estimated to have 600 active mines, and was responsible for 68% of US domestic copper production in 2017. The State Mining Inspector is also responsible for assessing and closing down the 100,000 abandoned mines in Arizona, were damaged tunnels and neglected buildings pose a threat to locals.
Republican Joe Hart has held the position since 2006, following a ten-year career in the Arizona House of Representatives, and inspected 93% of the state's mines in 2017, according to his office's annual report to the governor.
He claims to have evaluated 5,611 abandoned mines, barring entry to 1,710 of them, and secured $1.8m in funding from the state for the 2019 fiscal year.
Hart's longevity has been helped by the strict criteria candidates must meet in order to run for office. Candidates must have at least four years of experience working in the mining industry, but cannot be currently employed by a mining-related company, requirements which have led to Hart running unopposed since 2010.
However, an arrest last year following a fight with his nephew, and the emergence of Democrat Bill Pierce, could threaten Hart's position. Pierce has worked in the mining industry for more than 40 years, and is an experienced engineer with certifications from a range of bodies, including the MSHA, Occupational Safety and Health Administration, and the Nuclear Regulatory Commission. His campaign focuses on the potential dangers of unregulated uranium mining in the state.
"Uranium is water soluble," says Pierce's website. "If left unchecked, it can easily permeate streams and aquifers, poisoning the water supply for plants, animals and humans alike.
"Additionally, most of the 8,600 mining claims (mostly uranium), are in the Grand Canyon region, with the potential to destroy this beautiful natural resource, and the Colorado River, which provides water for up to 40 million Americans and Mexico."
Mining Technology's Mining Safety content is supported by USA mining safety specialists Carroll Technologies Group.