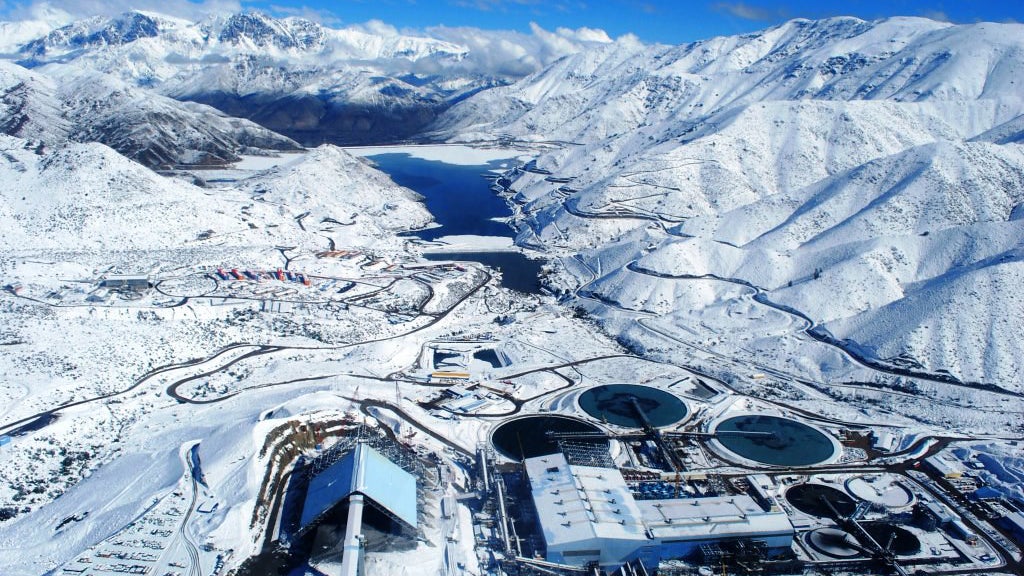 Chilean miner Antofagasta has announced that the capital expenditure for the Los Pelambres expansion project in Chile would increase by $900m to $2.2bn, due to revised Covid-19 costs and other factors.
Following a detailed review of the project's schedule and costs, the capital cost estimate has been increased by 30% from the cost estimated last year. It marks a 70% surge from the project's original estimate of $1.3bn.
In a press statement, the firm said: "Of this increase, approximately $220m is related to the impact of Covid-19 on costs and the construction schedule, $170m to general inflation, including increased input prices, wages, labour incentives and logistics costs, with the balance reflecting other adjustments to implementation plans and an updated contingency provision."
However, the project's completion schedule remains unchanged, the firm noted.
The desalination plant is planned to be completed in the second half of 2022 while the expanded concentrator plant is due for completion in early 2023.
Antofagasta said that it had completed 73% of construction on the Los Pelambres expansion project, as of the end of March 2022.
The firm also said that the Zaldívar Chloride Leach project in Chile is now being commissioned.
For the first quarter of 2022, the firm reported copper production of 138,800t. The firm anticipates the figure to grow quarter-on-quarter during the year.
Antofagasta CEO Iván Arriagada said: "Production reflected the impact of the ongoing drought at Los Pelambres and the expected lower grades at Centinela Concentrates.
"With the completion of the Los Pelambres desalination plant expected in H2 2022 and no precipitation until the rainy season, full year guidance is retained at 660,000t-690,000t of copper at a net cash cost of $1.55/lb."