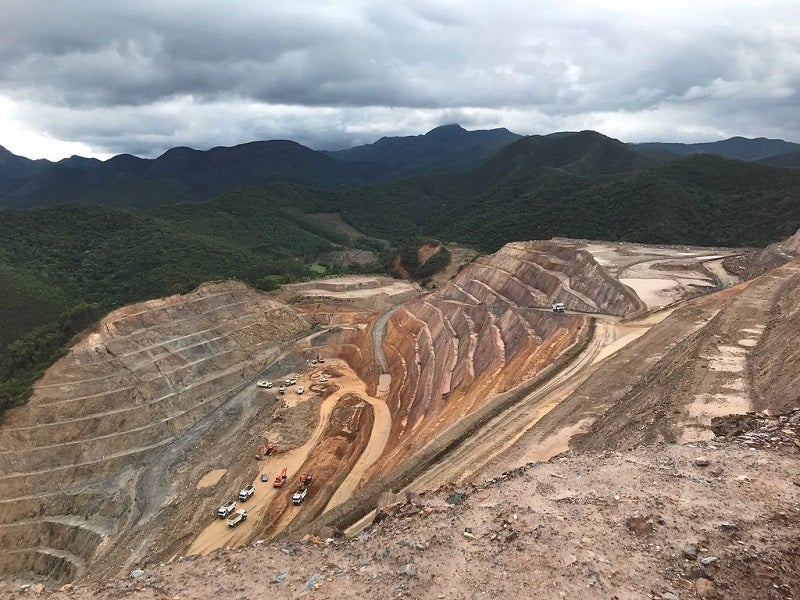 South Africa-listed gold miner AngloGold Ashanti has put up its Córrego do Sítio gold complex in Brazil for sale, reported BNamericas via Mining.com.
Located in the mining state of Minas Gerais, the gold complex is operated by AngloGold's subsidiary AGA Mineração.
It comprises one open pit mine and one underground mine that were commissioned in 1989.
AGA Mineração also operates the nearby Cuiabá complex, which comprises Cuiabá and Lamego underground mines and the Cuiabá and Queiroz plants.
Production from the Cuiabá and Córrego do Sítio is refined at the Queiroz plant, which is located 14km from the Cuiabá gold plant.
The Córrego do Sítio gold complex could be possibly divested to gold junior Jaguar Mining, according to local media.
Jaguar Mining's main assets are the Turmalina and Caeté gold complexes, which have a combined production of more than 95,000oz of gold annually.
An AngloGold spokesperson told BNamericas that the firm is undertaking reviews to improve its asset portfolio.
As part of this process, AngloGold has initiated talks with other firms to assess the best options for Córrego do Sítio complex, according to an unnamed source.
The source said: "At the moment, there are only discussions of proposals and possibilities for the site. There is no conclusion."
In Brazil, AngloGold has a production capacity of around 510,000oz of gold from its two mining complexes.
Last year, a unit of AngloGold Ashanti acquired CROWN and Sterling subsidiary of US-based precious metals mining Coeur Mining for $150m in cash.