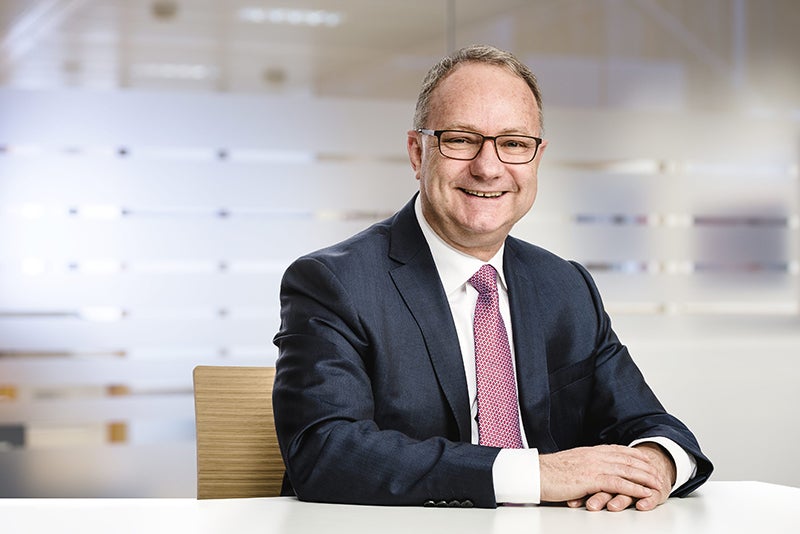 Anglo American has published its financial report for 2018, which revealed minor increases in revenue and profit, alongside significant increases in pay for its chief executives, most notably more than doubling the salary of CEO Mark Cutifani.
Cutifani's total pay jumped from around £6.9m in 2017 to around £14.2m in 2018. While the CEO's basic pay and bonuses remained relatively unchanged from 2017, he saw a significant increase in his income from long-term incentive plans (LTIP), which were valued at almost £11m in 2018, compared to just £3.2m the previous year.
Anglo American's notes report that LTIP bonuses consist of shares, the value of which is set at 300% of the individual's salary, and modified based on the performance of the company over a three-year period.
In the three years from the end of 2015 to 2018, Anglo American's share price rose from £11.85 to £17.54, and the company weathered the 2016 commodity price crash, which plunged share prices to a low of £2.32 per share in January 2016. It is this generally positive trend that has inflated Cutifani's pay.
A similar pattern was seen in the pay of two other executives, finance director Stephen Pearce and technical director Tony O'Neill, whose salaries increased from £3.3m to £7.2m and £4m to £8m, respectively. Again, these executives saw dramatic increases in pay from LTIPs, with such plans accounting for more than £5m of each executive's pay in 2018.
The news follows years of tension between Anglo American shareholders and executives over pay. In 2016, 41.6% of shareholders voted against the executives' proposed pay scheme, complaining that their bonuses were too high, and the sides settled on the LTIP bonus of 300% of salary as a compromise.
However, the settlement has not been effective in curbing executive pay, as the original split occurred over a proposed bonus for Cutifani of £3.4m, less than a quarter of his pay in 2018, and around a third of his LTIP bonus.
Elsewhere in the report, Anglo American announced increases in revenue ($26.2bn to $27.6bn) and operating profit ($5.5bn to $6.1bn) alongside a decline in debt from $4.5bn to $2.8bn.
However, the company's earnings per share dropped slightly from $2.57 to $2.55, while the number of "significant environmental incidents" increased considerably, from two to six, with a pair of broken pipelines at its Brazilian iron operations undermining the company's environmental performance.
"Achieving a smaller physical footprint and making a sustainably relevant contribution to society will require significant change in our ways of extracting and processing mineral-bearing ore," said chairman Stuart Chambers in the report. "It is this ambition that is the focus of much of our technology and digital work, which in turn will support the clear environmental and social goals we have set ourselves."